How to using the right glue will keep these mounted antlers in place for years to come. Follow this easy tutorial below.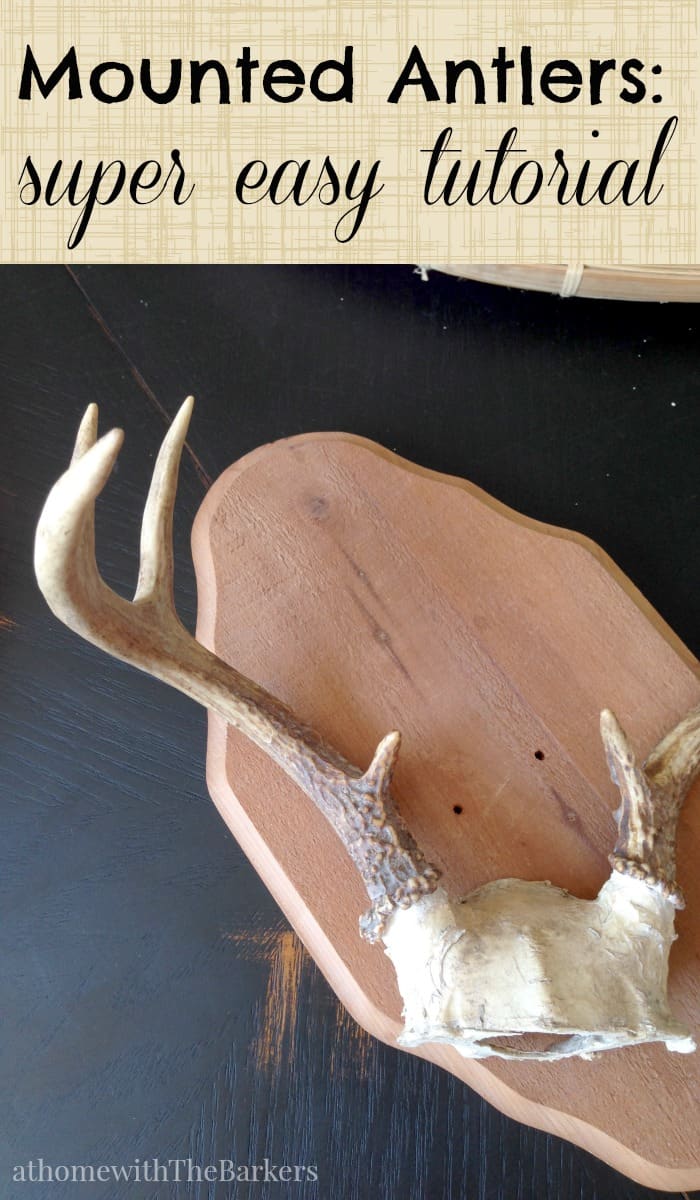 This post may contain affiliate links. See our disclosure for full details.
Mounted Antlers: Super Easy Tutorial
I like easy…as in, just glue that sucker down easy! You know what I mean?
I tried to google "how to mount antlers properly" but in the end I decided I needed to do it my way. THE EASY WAY!
My awesome friends gave me these antlers because they knew I was looking for some. I had this wooden plaque…why, I'm just not sure but it did come in handy.
I posted the above picture on Instagram a few weeks back and asked for some advice on the wood color. Most people agreed that it needed to be darker.
So I checked my stain stash and had this Minwax Antique Walnut. I wiped it right on with a paper towel. Let it dry then sanded over it.
2021 update…I eventually painted the wood black and distressed it. It is my favorite.
These look perfect for fall decorating and fit nicely in with the elements I like to choose.
You can see the difference between the above photo and the one below. Not a huge difference but just right. Enough so that the antlers stood out more.
Here is the really easy part…stick those suckers down with Gorilla Glue.
Now for the hard part…you have to dampen both surfaces with water before you apply the glue.
I laid the antlers down on the wood plaque where I wanted them to go and marked it with a pencil. That way I would know where to put the water.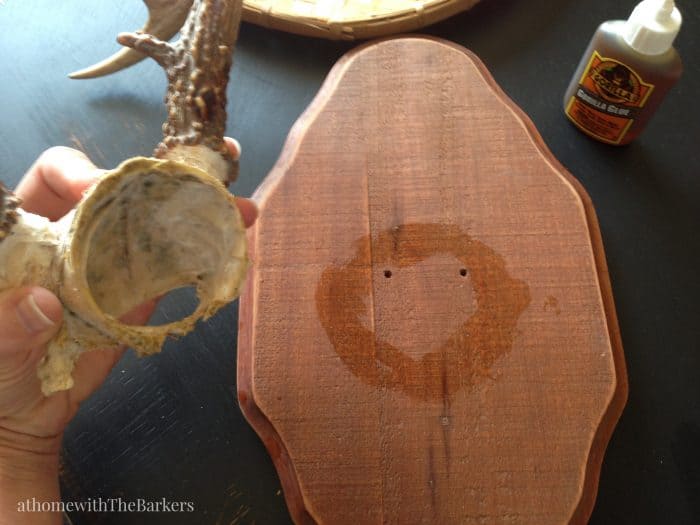 Here you can see the Gorilla Glue on the antlers.
After I added the glue I needed a way to hold the antlers in place while it dried. I took some wood strips and held them down with clamps.
I left them there for about an hour before I checked on them. Then I removed the clamps and the antlers were totally secure. I held them upside to check!
I added them to a gallery wall as part of my dining room makeover.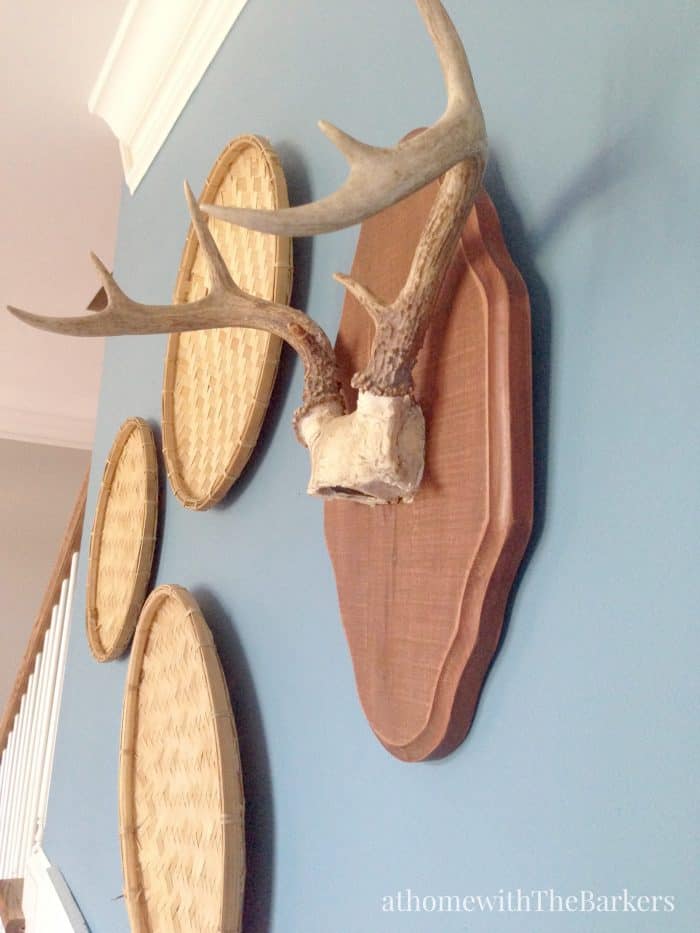 See the complete Dining Room Makeover here!
Since I originally posted this tutorial I have made over our dining room AGAIN! The antlers have been out of use but I am planning to put them back in the living room.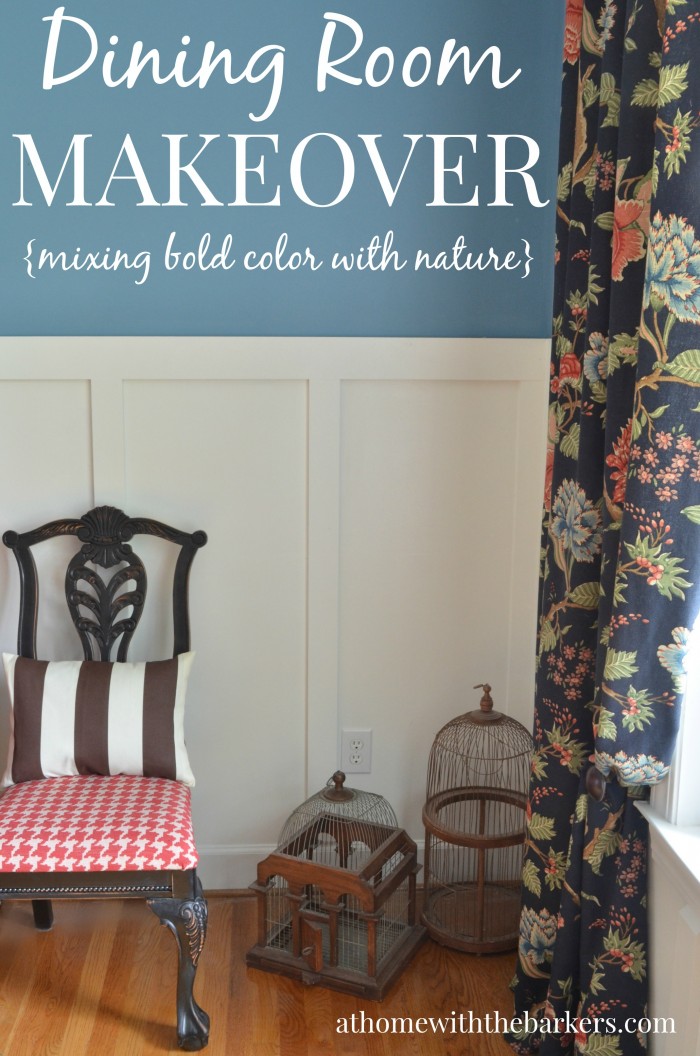 I'm so pleased with how this wall turned out! Now I need more antlers!
If you like to follow behind the scenes with projects and real life events, Instagram is the place to be.
If you love to be inspired by pictures then Pinterest is for you!
Linking up to Liz Marie Blog