Nativity sets for adults to display this holiday season, outdoor nativity, and nativity sets for children to play with and learn about the birth of Jesus. Ideas for how to display them.
Finding a nativity scene to use year after year has become one of my favorite Christmas traditions.
This post contains affiliate links. Please read full disclosure policy.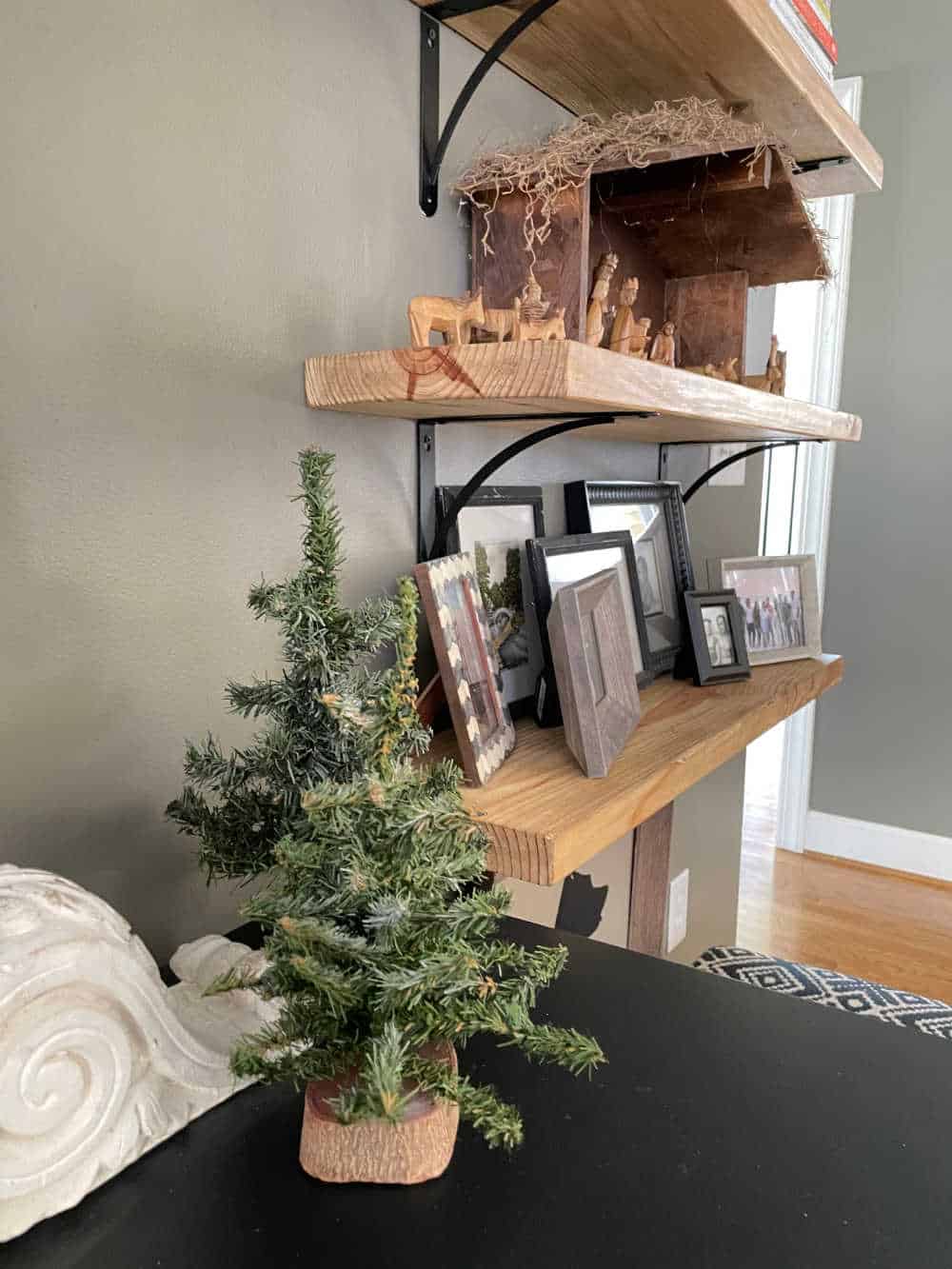 How to display Jesus during Christmas
Gather items on a tray
add a natural element
use lights
The way to display a nativity scene isn't as important as the meaning. The nativity is to celebrate the birth of Jesus. You will not take anything away by placing Mary on one side or the other.
Making baby Jesus the center of attention is how I choose to do it. Gathering all of my other pieces around Mary, Joseph and Jesus is how I start my display.
I personally move my nativity scene around from year to year. The olive set below is on our rustic wood shelves Ray built. The colorful one on the coffee table was part of my Christmas tour
Use light strands, battery candles or twinkle lights to highlight your set up. Gathering all of the pieces on a tray mixed with greenery or Spanish moss gives texture and layers. Use my Christmas greenery decorating ideas to help here.
My Christmas nights tours are always my favorite with the lights.
Looking around our Christmas home tour main living spaces you will find a beautiful setting.
Indoor Nativity Sets
This wooden nativity scene was given to me from my in laws. It was a gift to them from a friend who bought it in Jerusalem. They passed it on to me and I cherish it. My father in law built the wooden barn structure.
I've gathered up lots of beautiful options and styles to choose. Look over the lists and click over to see any that sound like your style.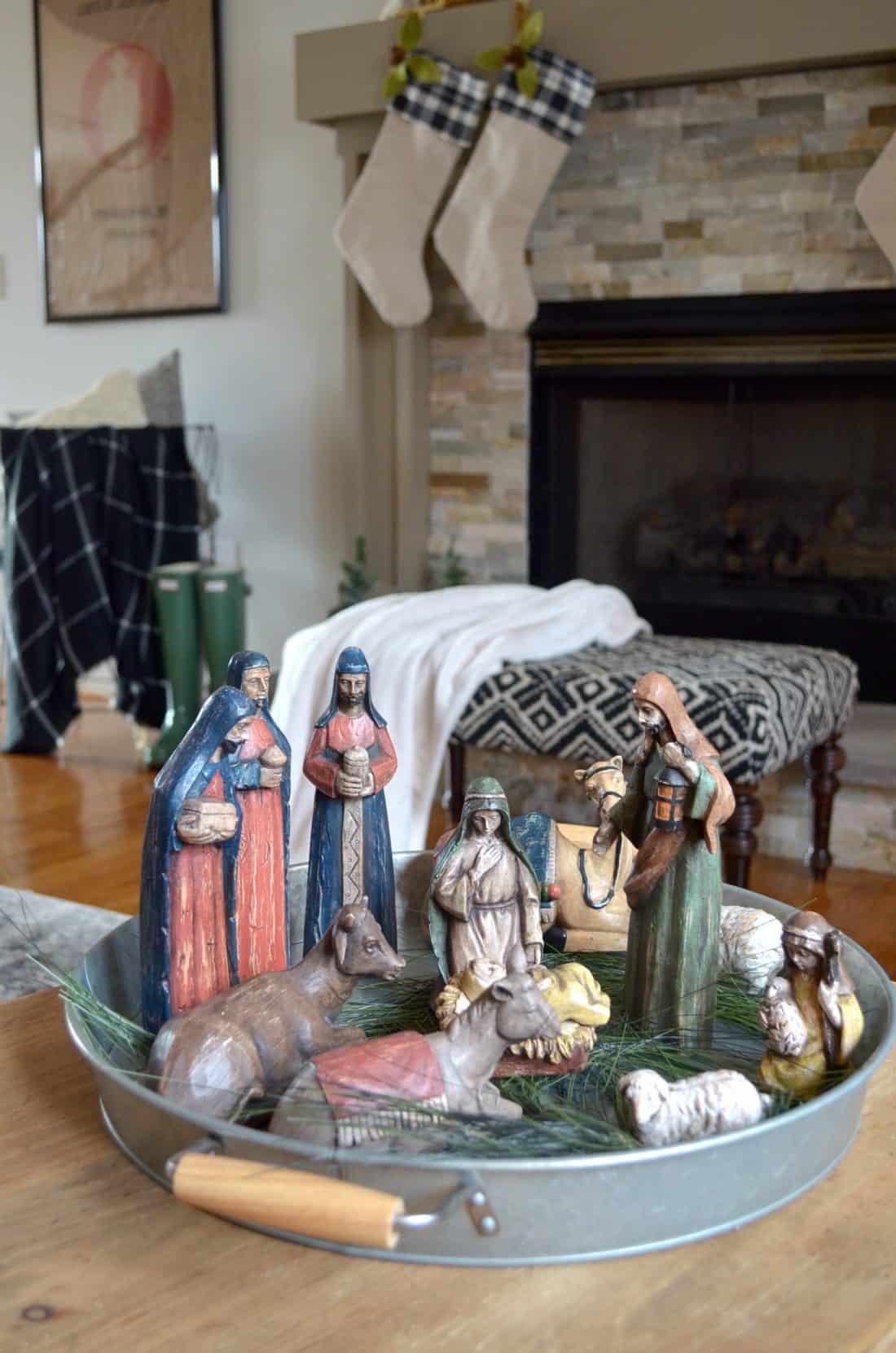 The colorful set above is about 15 years old. I bought it from the Southern Living Home collection. Remember those home parties? This one is styled in the galvanized tray with wood handles on our coffee table.
Children Nativity sets
Create a way for kids to be able to talk about Jesus. The kids nativity sets are made to be played with and learned from. You will not regret having these around your home for your children, grand children, or friends kids.
Outdoor Nativity Set
We don't have an outdoor nativity scene but I have always loved them. Setting them up in the front yard with a spot light really makes them glow.
I hope you find a nativity set you can reuse from year to year to celebrate the birth of Jesus.