Christmas Greenery Decorating Ideas
Christmas greenery decorating ideas that work for all home styles. Easy tips and ideas to decorate with garland, wreaths and little trees this holiday season.
This post contains affiliate links.
Adding greenery during the Christmas holiday is the best way to give your home a festive look and feel. I use all faux greenery and mix different types. While I love the smell of fresh greens, we opt out because of allergies.
This year I bought 3 new wreaths, 2 garlands, and 4 little trees. I found a bag of greenery stems I had for wreath making in my attic that I was able to use as well.
Wreath tips:
Fluff them
Mix in additional stems of different greenery and berries
Dried orange slices give a faux wreath life
Add bows and ribbon
Garland tips:
Fluff them
Stay simple or layer 2 garlands for a full look
Add accessories like ornaments
Layer with wood beads, yarn, popcorn, etc.
Swag or not, looks good both ways
Little tree tips:
Fluff them
Leave them naked, no ornaments
Place them in a container such as basket, urn, bucket, pottery, etc
Great winter decor past Christmas
Fluff tip: Bend the branches so the look like they would if they were real. Don't leave them all straight. Bend and fluff.
All of the tips shared above I used throughout our home. The mantel greenery decor is mixed stems and little trees. The pottery was thrifted finds and worked perfectly for my little trees. The trees are my favorite look of the season.
The Merry & Bright mantel sign I built and painted a few years ago.
I gave our DIY drop cloth stockings a new plaid wool top this year.
Look closely through all of the photos below and give the tips a try.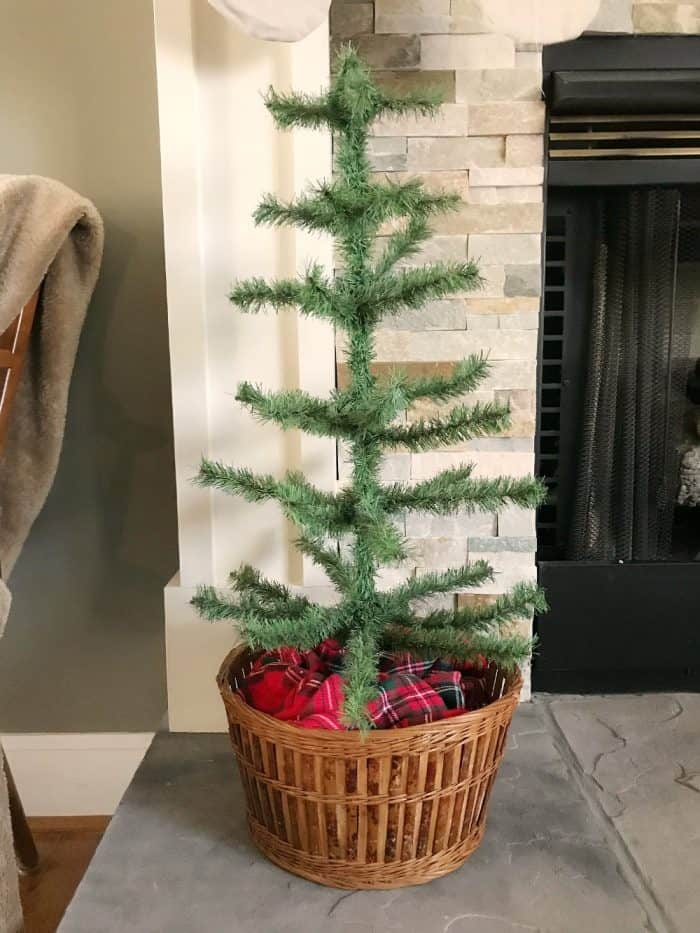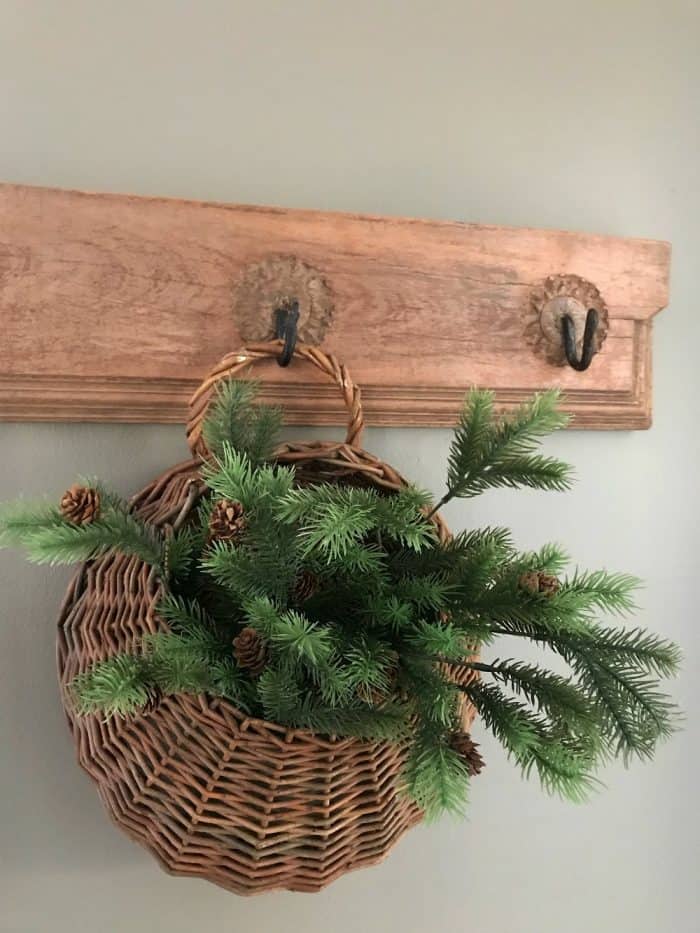 This year I wanted a natural winter look. I'm thrilled with the results. It feels exactly the way I had hoped it would. Using the natural looking pine stems, garland and wreaths helped a lot.
If you missed my last post, be sure you go see my branch wall art I created for my dining room holiday decor.