Well hello friends! I hope you have had a great week. Today December 9th happens to be my birthday so thank you for stopping by. I'm so thrilled some of my blogging friends agreed to join me on this group tour today. I wasn't planning to do one but thankful these ladies jumped on board with 3 days notice when I changed my mind! So after you have toured around and looked at my Neutral Christmas Decor be sure to click over to see all of their talent as well. All of the links will be listed at the bottom of this post.
Unlike every year of my entire life, I decided not to decorate with red. Here is documented proof from Christmas Tour 2013, 2014, and 2015. I loved looking through those tours and watching my mantel transform!
I took lots of photos, so I hope you are good with that!
Pulling all of my ornaments from the attic allowed me to look through and decide if I would even have another color scheme without having to buy all new things. I had white, black, browns and metallics in mind. All neutral colors. I ended up having lots of things to use.
My DIY drop cloth stockings were perfect for this overall look as well. I have a tutorial on the blog as well if you would like to make own stockings. I added the felt holly leaf and pinecone clip that I found from Kirkland's.
Even my recent ceiling fan makeover looked great with my neutral christmas decor.
I bought two of my gift wrap papers from Hobby Lobby (the kraft paper one and the white) and I bought the other two (the plaid and deer head) from TJ Maxx. The are a great combination I think for my neutral and casual look I was going for this year.
I really wanted to keep it simple. Simple colors and simple look. That is really how I decorate in general so going too far over the top for the Holidays is not usually my style.
Moving on into the dining room I kept it simple too. You may also notice new paint and window treatments in this room. I painted the walls the same color as the foyer and family room, Gracious Greige from HGTV home line by Sherwin Williams. The window treatments are panels made from linen fabric in a rust color. This color palette is very calming! I can't wait to add this color to my family room in the spring.
Originally I brought out my Christmas dishes trying to set the table. I just wasn't feeling it. I wanted it to feel casual and comfortable even though it is a formal dining room.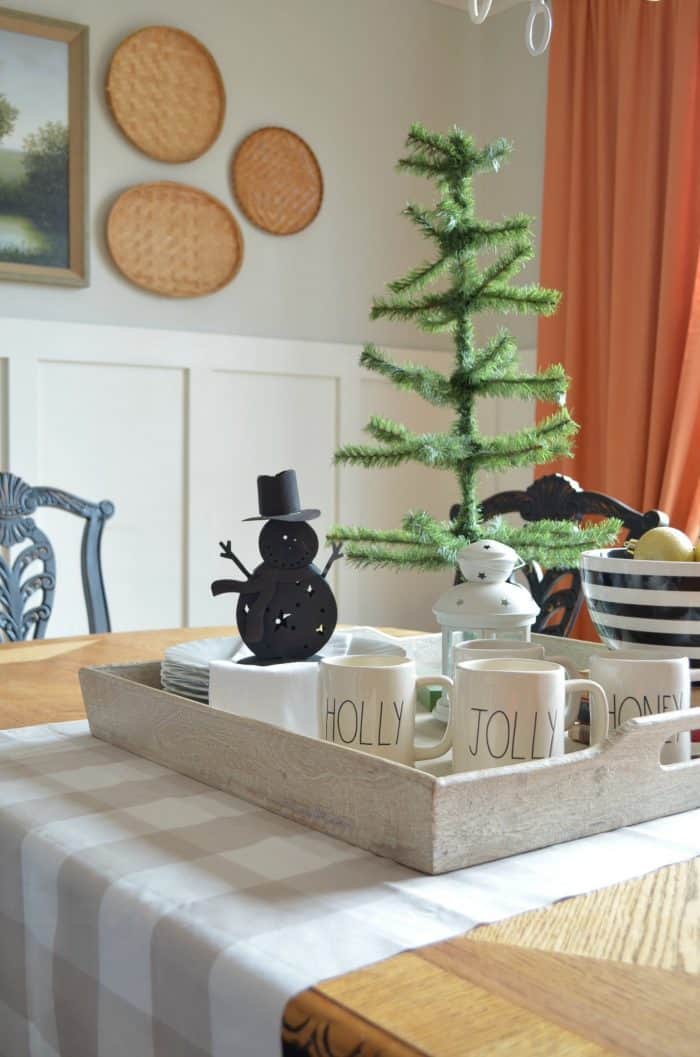 And finally, my christmas village. Keeping collections together is my preference. I have been collecting pieces since 1998 and I love seeing them. It is my husbands favorite part if my decor.
It would mean so much to me if you would Pin this photo below to your Christmas board or share on your Facebook. That's the best way to show your appreciation for my blog posts. Thanks in advance!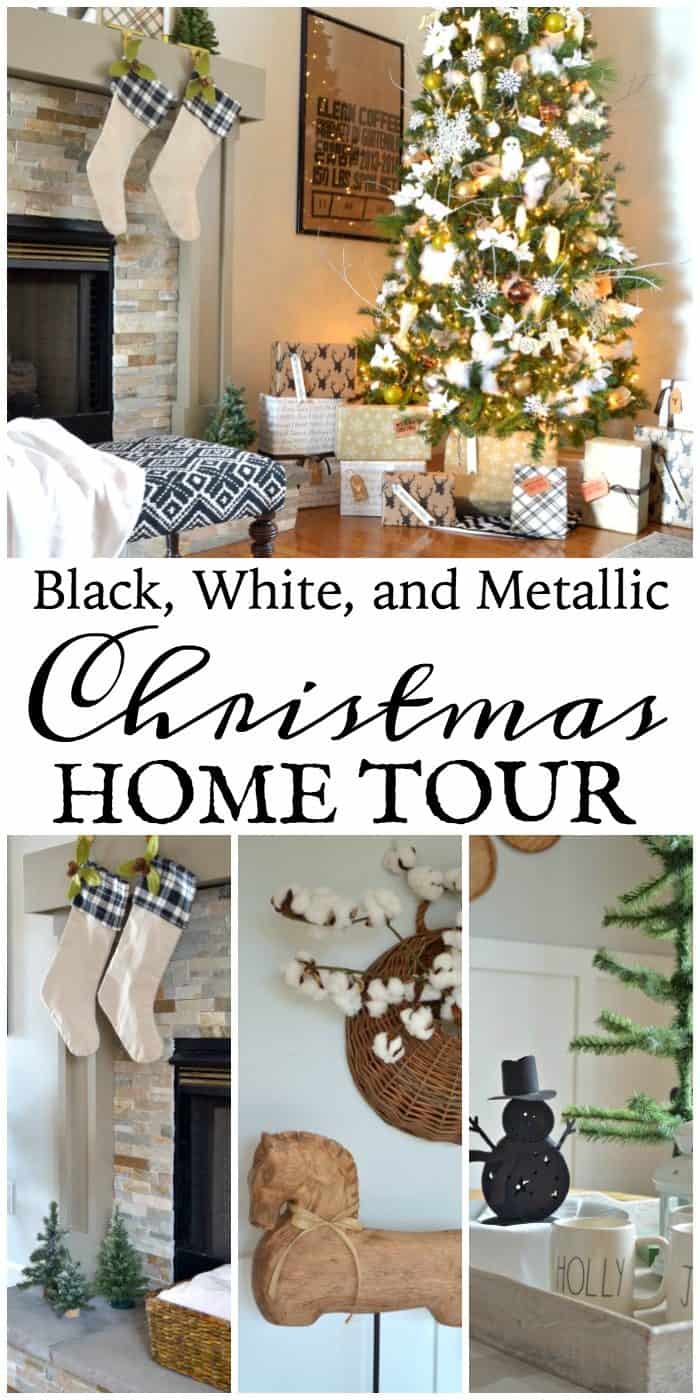 I hope you found something in my christmas decor that may inspires you. Don't forget to check out my friends below.
Christmas Tour Participants: