Best Faux Holiday Wreaths
Looking for the best faux holiday wreaths for you home. Learn where to buy them, how and where to hang them, and how to get them to smell like your favorite real greenery.
Many different types and styles to choose from. I'm sharing examples from my home plus options for you decorating style. I've written more about Christmas greenery decorating ideas and Christmas tree decorating you should also check out.
This post may contain affiliate links. Please read our disclosure policy.
You can always use the table of contents to jump to any section of the post. Just click the drop down arrow.
Over the years I've loved creating my own wreaths but honestly there so many affordable options are available now it's not always worth the effort. If creating your own wreath is still on your list try this DIY farmhouse style wreath, deer head Christmas wreath or an upcycled Christmas wreath.
One of my favorite wreaths has been used on repeat for the last few years. I shared it lots in our kitchen and bath Christmas tour from last year.
It's a minimalist style wreath and I love it. I actually have a few that I use around our home.
It is a great style and could be added to if you want to do that. I hung it above our bed and it was perfect all winter. I have found that I love leaving the wreath up for winter home decor after Christmas.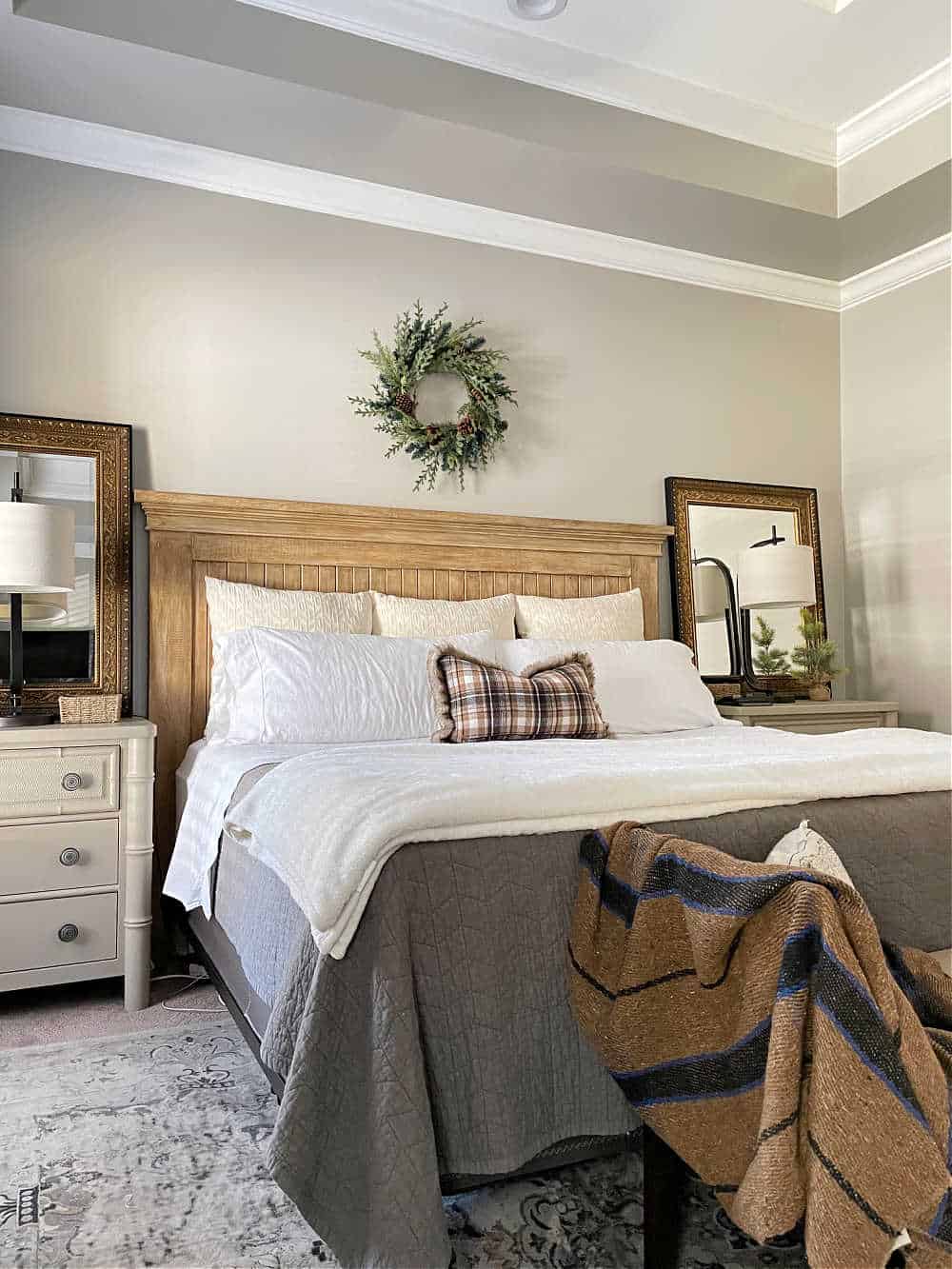 Pros and cons of faux wreath
There are pros and cons to having both real and artificial wreaths. The reason I love an artificial wreath is because no allergies need to be considered and I save money from year to year with reuse.
The smell of fresh cut greens is glorious, I admit but I use my essential oils to get that smell in our home.
You can add your favorite essential oils to a diffuser, pinecones, or a fabric sachet. That heart sachet I made would be so cute as a little Christmas tree. BUT if all else fails, just add some essential oil to a cotton ball and hide it in your wreath.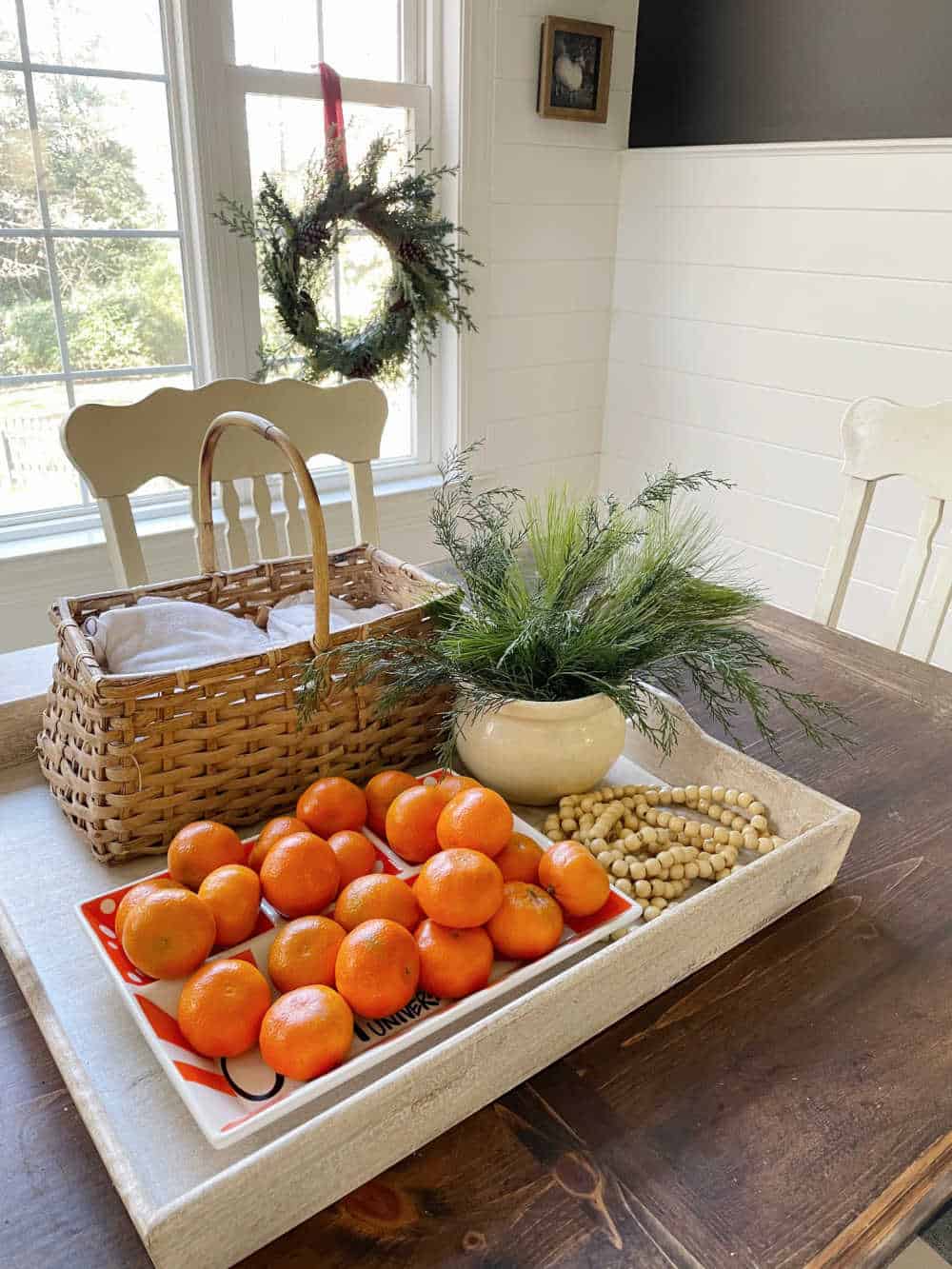 How to make faux wreaths look best
Styling the faux wreaths is where the magic happens.
You MUST fluff the branches. I find it works best to go ahead and hang the wreath on a door so you can see how it will look.
Fluffing artificial branches means bending them into a natural looking position. When you buy a greenery it is packaged and smushed together. You want to separate them.
Also, add in berries and variations of other faux stems. This gives dimension and added texture if you like yours more full or festive.
Where to hang wreaths
windows
over bed
mantel
front door
bedroom door
any door
coat hook in entryway
These faux wreaths can work inside as well as outside. Grab a door hanger and pretty up your front door too.
I've add faux wreaths to our exterior windows and reuse them year after year. The only thing I usually change after a years is the ribbon because it fades.
How to hang your wreath
Best faux wreaths by style
I hope you find something beautiful to decorate your home this holiday season.