7 Tips for Winter Home Decor after Christmas
Winter home decor can be easy if you allow some of your Christmas items to stay. Read on to see how I am transitioning my Christmas decor to winter.
To me winter means cozy. It is a time where less is truly more. Time to sit by the fire, watch movies, and just enjoy being home on a cold winter night.
It is my tradition to remove my Christmas decor on December 26th. Many people wait. This blog post is going to be perfect for you no matter which day you decide to remove your Christmas decor.
This year I decided to try something new and transition some of my Christmas decorating items into winter decor. Here is what I have done.
Affiliate links are included in this post. You can see my disclosure here.
7 Tips for Winter Home Decor after Christmas
1. The Tree
Pack the big Christmas tree away. We want all of our living room space back. If you can stand to have your tree up a little long because you like the glow of the lights, remove all of the ornaments and leave the tree naked. This is such a cozy look.
2. Greenery
Remove all items that are very colorful. Leaving only neutrals, whites and greenery will give the best winter cozy feel.
3. Repurpose
Rearrange some items into new places. Rethink how you were using the items. For example, take a collection of all small trees a create a beautiful winter mantel.
4. Art and photos
Replace any holiday art, or sayings with winter photographs. Think of framing family photos from ski trips or home photos with snow all around. If you live in a warm climate this may look different for you.
5. Candles and Fire
Utilize your white, cream and natural color candles. Even the battery operated ones are still great to use. The glow of the light is warm and cozy.
6. Cleaning
Time to wash all of your throw blankets. Especially if you have any sickness and lots of people in your home during the holidays.
7. Less is more
Declutter as you go. I am a minimalist at heart. Not the type of person who has stark white walls and modern style. Minimal in the sense, I keep what we use and love, and toss anything we don't. It's that simple. If you need help with this start here.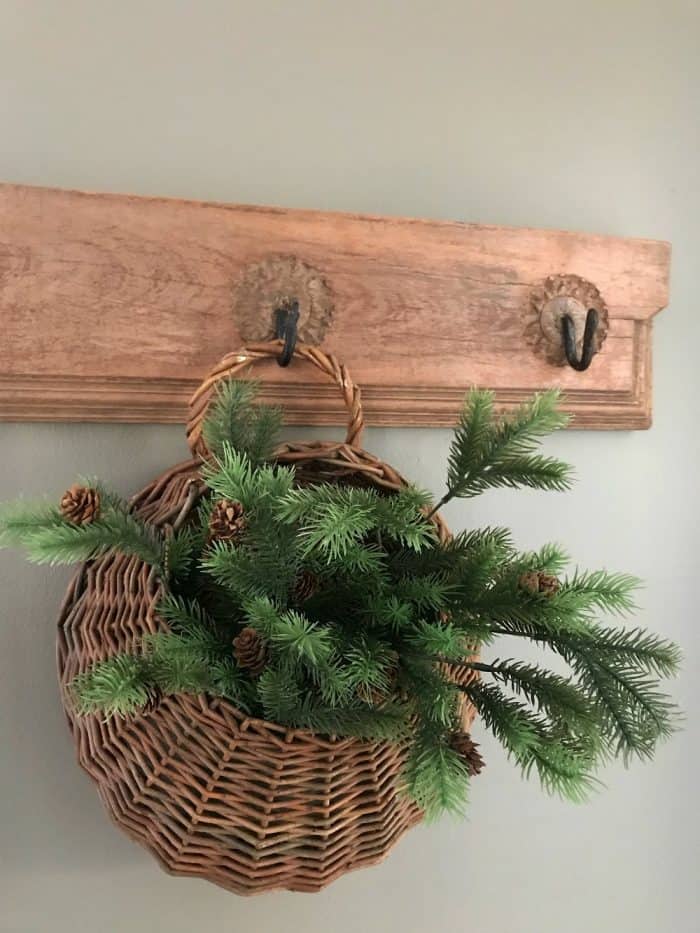 This last photo has a little glimpse into my decluttering that I always do as I transition between holidays or seasons. It's how I stay on top of keeping our home at it's best.
I'm linking some items below that you may see around my house and some that I thought would look beautiful for winter decor. Just click on the photo for the shopping details.

I hope you enjoyed this post as I much as I have enjoyed sharing it.