I live in the south and if there is one thing we love here is a beautiful front porch. Our house has a small front porch that doesn't have much room for decorating. When we completed our shed makeover back in the Spring we added a porch to it so I could have my southern dream. The perfect spot to decorate.
In our house fall means football. We completed our shed makeover and added the big TV with football games in mind.
Decorating the shed porch for comfort was my goal. The only thing I bought were the pumpkins, which by the way are perfect when it's also your team colors.
The glider is a piece of outdoor furniture that is great to sit on but really needs a new paint finish. Bringing out a coverlet from the house and folding it over the glider makes it cozy and hides the need for new paint.
My farmhouse wreath works great here on the shed porch as well. I moved it from inside the shed to outside.
The side table was made dressier with a yard of fabric and a serving tray for snacks and drinks.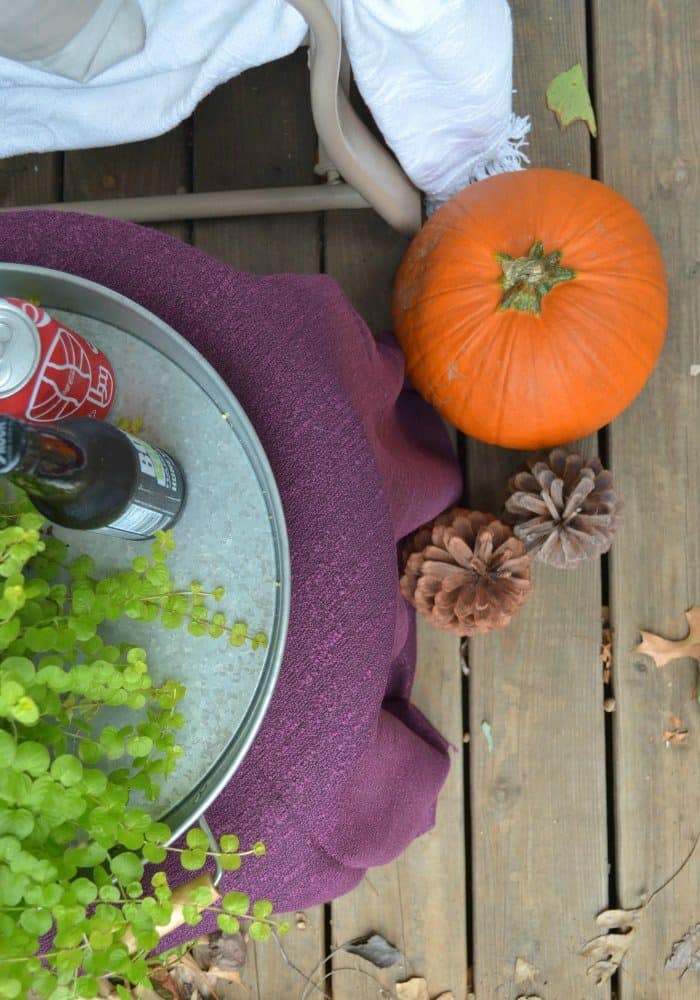 Don't let decorating for the seasons become hard or expensive.
Use things you already own and keep it free.
Use indoor items outdoors when possible.
Keeping seasonal decor simple is best for me. I updated my fall mantel the same way.