Simple Fall Mantel Styling
Yay, it's Fall…ok, not officially by the calendar or the weather but in blog land it's fall all the way. I'm super excited to have some very talented bloggers join me today to share mantels or shelves decked out for fall.
As I mentioned in my last blog post I wanted to do simple fall mantel styling this year without spending any money. Last years fall mantel was also a no spend and simple just the way I like.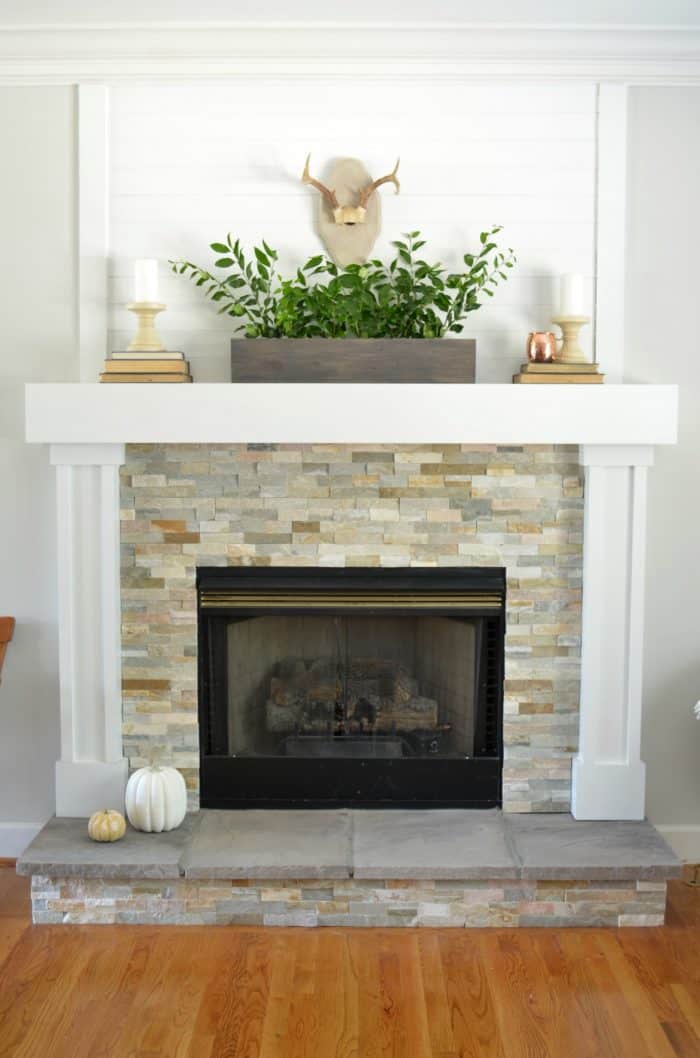 Simple Fall Mantel Styling
I started gathering inspiration by walking around my house picking up things that spoke to me. I grabbed a wooden duck from my husbands office and the antlers from my master bedroom. As you can see, the antlers won. I used them as my starting point.
The antlers were mounted on a smaller piece of wood so I knew I would need something larger to balance out the size of the fireplace. A vintage flower box had been in my mind for a while but I knew I could build something similar without spending money. I searched through our leftover wood in the garage and found exactly what I would need to build the box.
I'll share a tutorial for the box next week on the blog.
I clipped greenery from my yard for the box. Free!
It is such an easy way to style a seasonal space in your home. Just be careful if you have allergies. Last year my fall table centerpiece was beautiful but it gave me such a headache and stuffy nose.
I took thrift store books and turned them around in order to get a cleaner more textured look. It works great especially if your book covers are all different colors.
My DIY painted pumpkins from a couple of years ago have been very useful.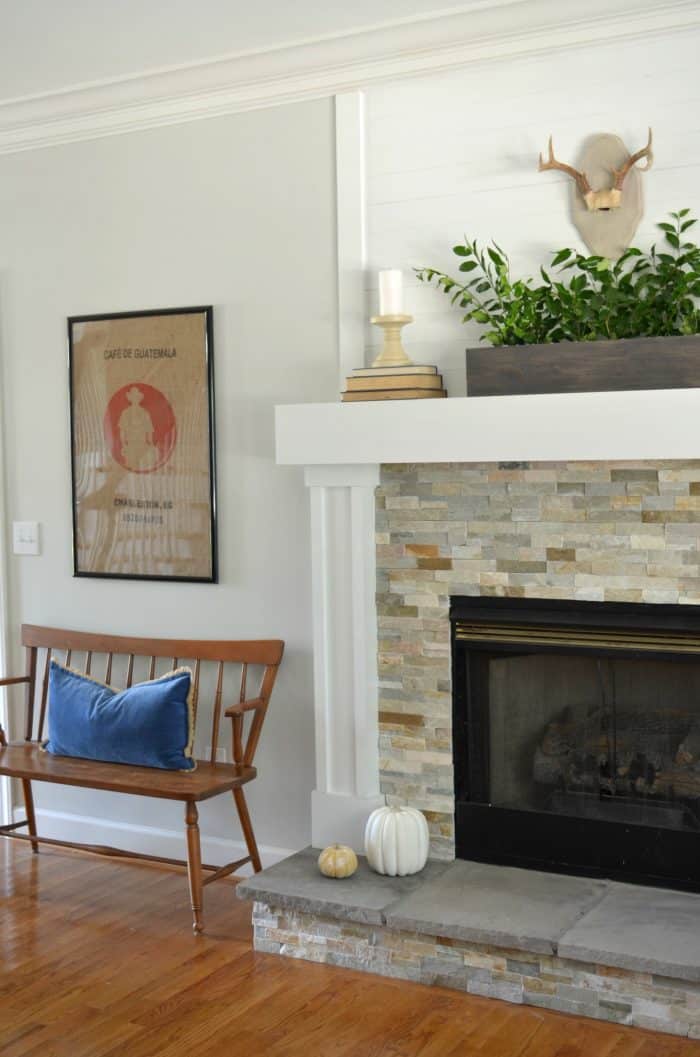 You're going to have lots to look at from my friends so go ahead and Pin this photo to save for later.
I hope you found some tips to help you style a fall mantel without spending any money. Now I'd love for you to head over to the other blogs for lots more fall inspiration.
At Home with The Barkers (you're here)