How to update boob lights with LED slim recessed light kit
Give your home an instant update by replacing your boob lights quickly and affordably with the LED Slim Color Changing Recessed Kit. Your home will look newer instantly.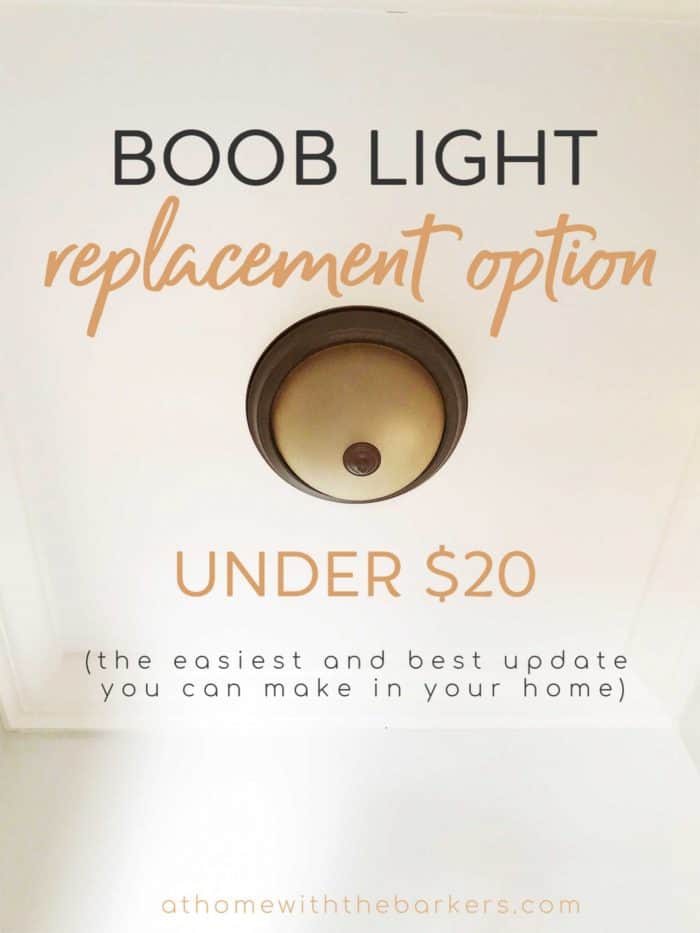 This post contains affiliate links.
Here is a video I created to show you how to install the LED slim recessed light kit. Read on below to hear why we changed ours and some details that could help.
Supply List for installation
This simple light change will really give your home an updated look fast. This new kit is easier than converting ceiling lights to recessed lights. We changed out 5 hallway ceiling lights in our house with the slim recessed kit. I'm sharing how we replaced them in a video tutorial below.
Do you know what boob lights are? The flush mount light fixtures that look like boobs? Like the one in the photo above. This foyer light I had was a type of boob light but instead of replacing it with this kit, I bought a gorgeous black lantern chandelier.
These type of flush mount lights are not my style. Plus, once you think it looks like a boob you can't unsee it, lol. I could have changed the style of the light but that would require lots of design thought and money. I wanted an update but with an affordable
Ray and I found these slim style recessed lights and they were a game changer. We bought 2 from Home Depot to test them out. Loved them. To remove and replace all of the flush mount fixtures we would need 3 more. We went back 2 days later to Home Depot and they were all gone. We were told that contractors were buying them up.
This was our beverage bar area with the boob light.
AND after.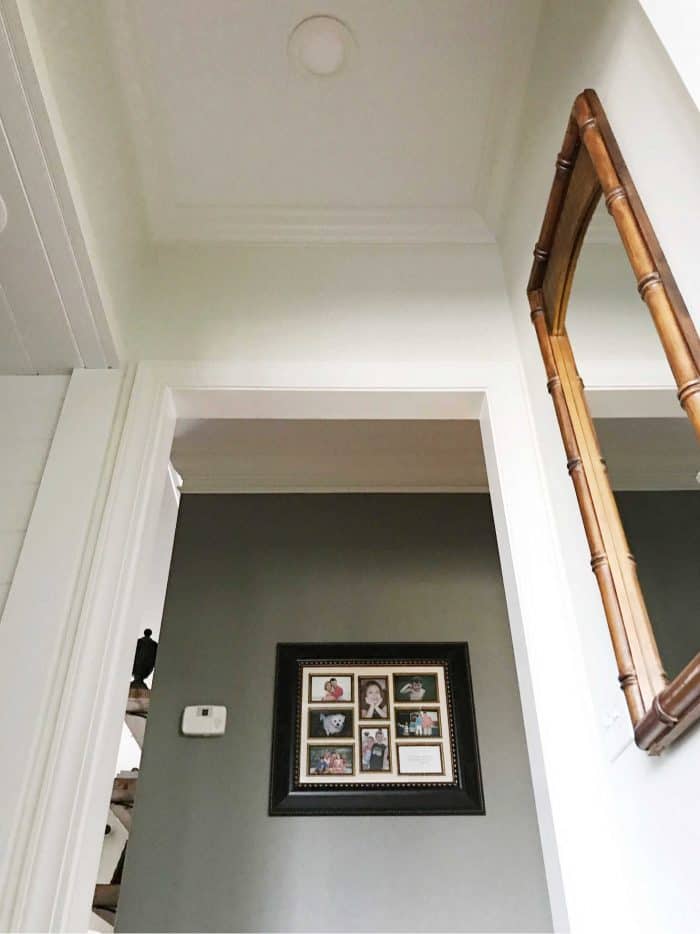 These are so easy to install and affordable, I can see why the contractors keep buying them. These slim light kits are super popular now.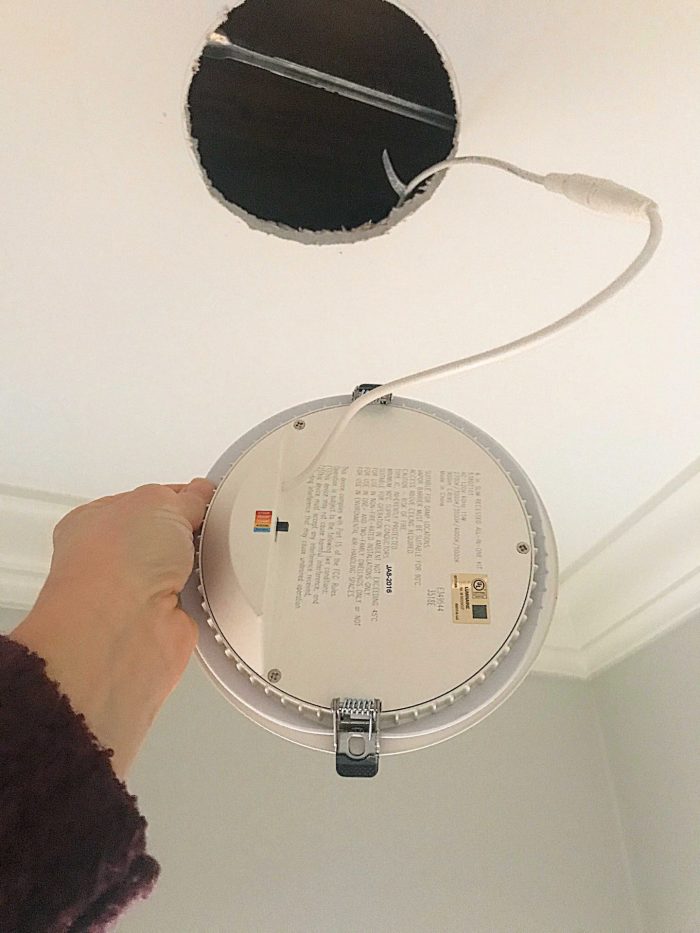 Where we replaced our fixture to slim lights
Master closet hallway
by pantry door
upstairs hallway
hallway by main level bathroom
We changed out in places where adding a light fixture didn't really need added style.
We ended up ordering even more so we could add them during our kitchen makeover.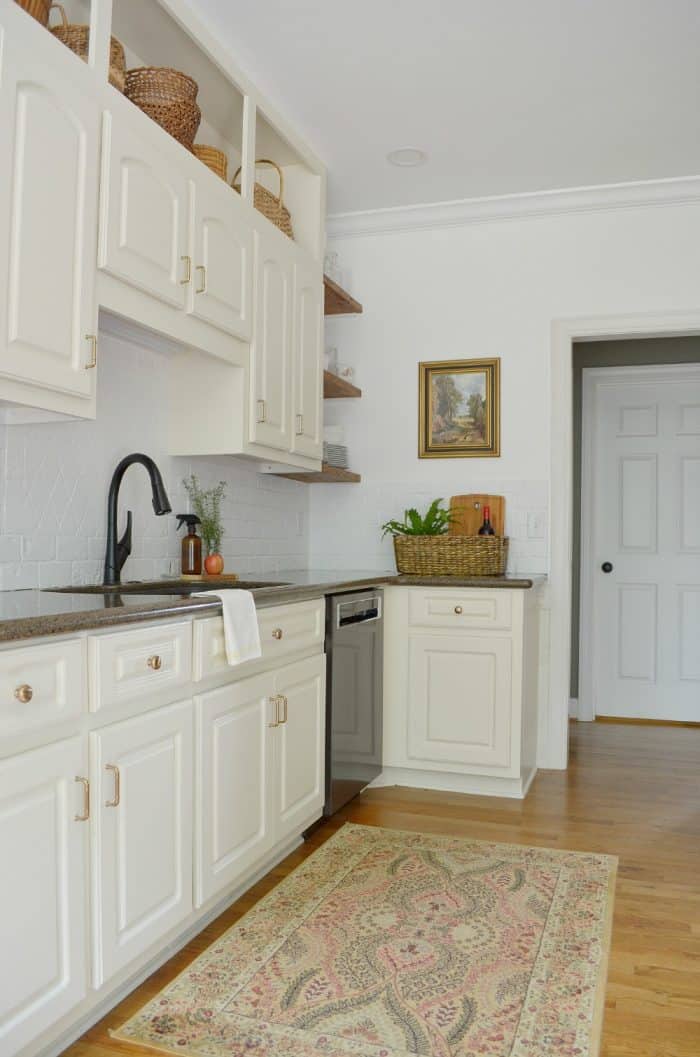 When cutting out the sheetrock to retro fit the new light, there will be pieces falling toward your face and the ground. Protect yourself first. Then cover the floor with the drop cloth. You will be able to carry in all together and dump it into the trash. Safer than vacuuming up and causing more dust.
This light upgrade was the perfect way to update our home. If you are looking to put your home on the market, these would especially make your home more appealing. Recessed lights look clean and neat. They give a home a newer look and feel.
FLUSH MOUNT SHOPPING GUIDE for those spaces that look better with a fixture. Click on the photo to see size and price.