31 Days Scrapbook Paper Storage {Craft Room}
Day 26: Scrapbook Paper Storage for the Craft Room
I am making great progress in the craft room but I will admit, I have been getting a bit distracted too. You see, this room is filled with lots of pictures and school memorabilia from the kids elementary years. I have smiled, giggled and even shed a couple of tears, happy one's of course!
I love seeing my kids handwriting from kindergarten and read the stories they wrote. It makes me remember every moment and is a distraction that is worth every minute.
So I have been doing a little organizing in there in between my walk down memory lane.
My daughter and I love paper. We use it for so many different projects. I needed a way to keep it easily accessible. These storage drawers from Walmart are the perfect solution and they hold the 12 x 12 size paper.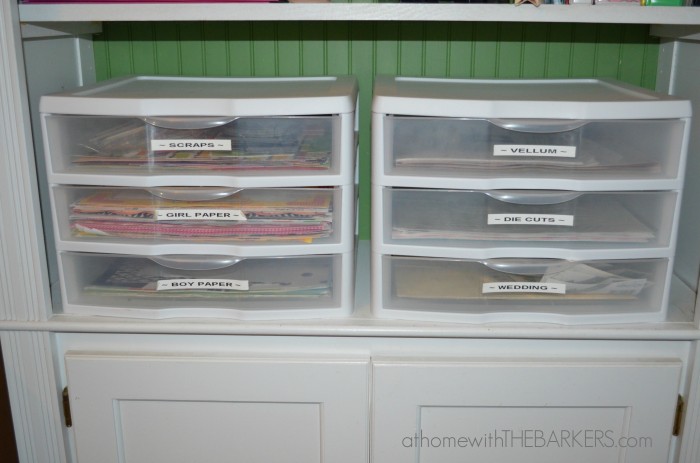 There are 4 containers with a total of 12 drawers.
Each drawer has a label with the theme name of the paper in that drawer.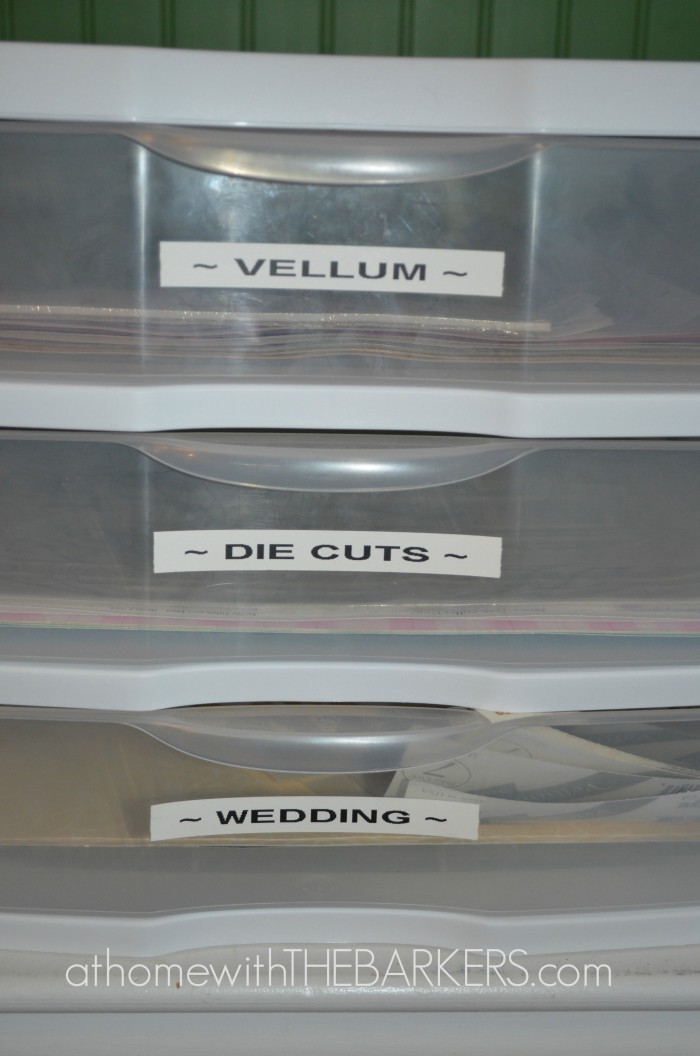 We keep lots of different styles so that we have options if we need to make a birthday card or decoupage a monogram letter.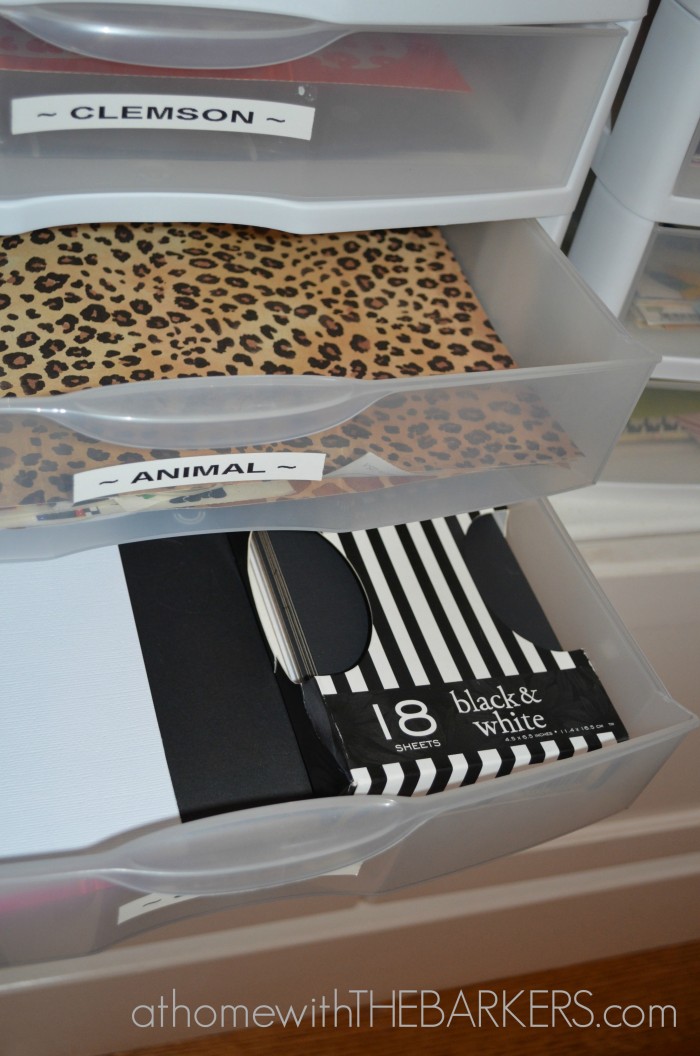 I have 2 of these book cases and these storage containers fit perfectly on the shelves.
I had hoped to get this room completed by October 31. I may not have it all done by then but I will still show you where I am. It is already feeling better in there and I have used the table to do some of the other projects you saw on Day 21 and Day 22.
I hope you have a great weekend! Today we are headed to watch our son and his High School Marching Band compete in the State Competition. They placed 6th last week at Upper State and we are super proud. You will probably see a picture or two if you follow me on Instagram. What…you don't follow me on Instagram? Well here's your chance…Follow here! 🙂
Update: See the Craft Room Now.
Happy Saturday,
Sonya