How to paint a raw wood stock cabinet from home depot. Created a beverage bar for our home.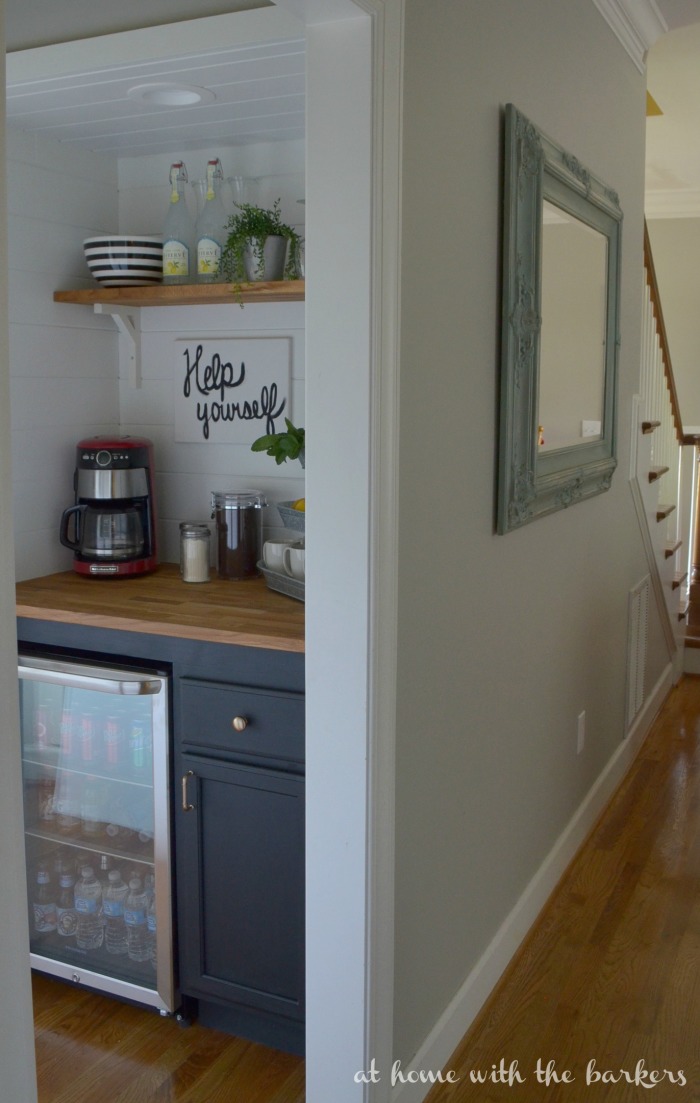 DIY Beverage Bar
I have been very excited to share this project with you. The kitchen makeover has been a big project and this DIY beverage bar is almost an add on to the kitchen one room challenge, making it sort of a two room challenge.
I'm sharing all about the painting in this post BUT you can see the complete beverage bar building tutorial HERE.
I have been so pleased with the Americana DECOR Chalky Finish paint and I use it whenever I can.
We have this space under our stairs that has always been a catch all mess. As with most home projects, I have the grand ideas and my husband gets to implement them. Here is the space before.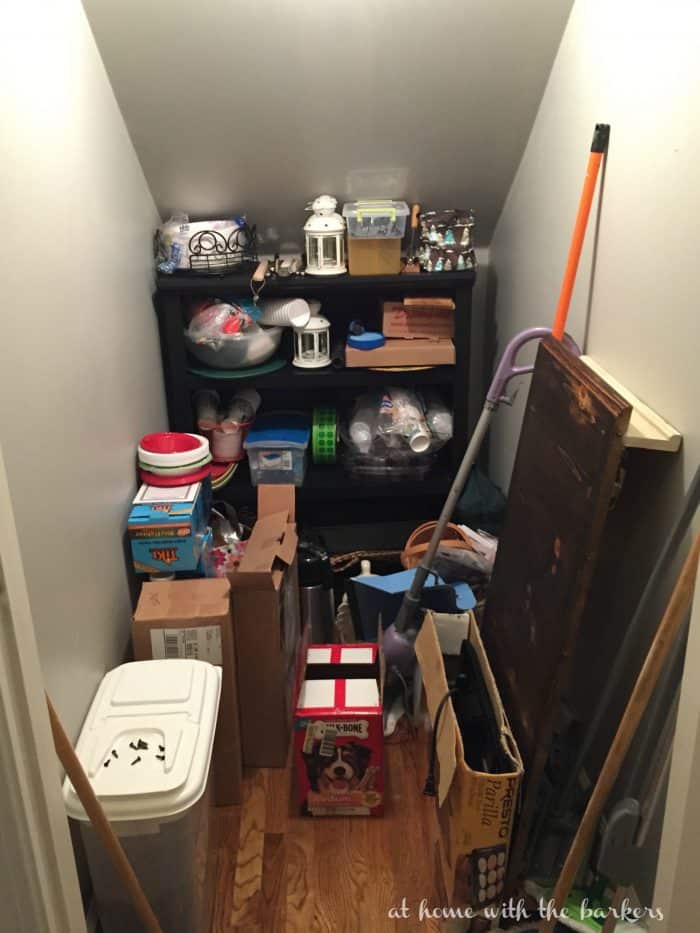 YES, it was a real mess.
It didn't take very long for it to turn into a great spot for us. You can see the DIY Beverage Bar is going to work perfect with the stock cabinet and small fridge.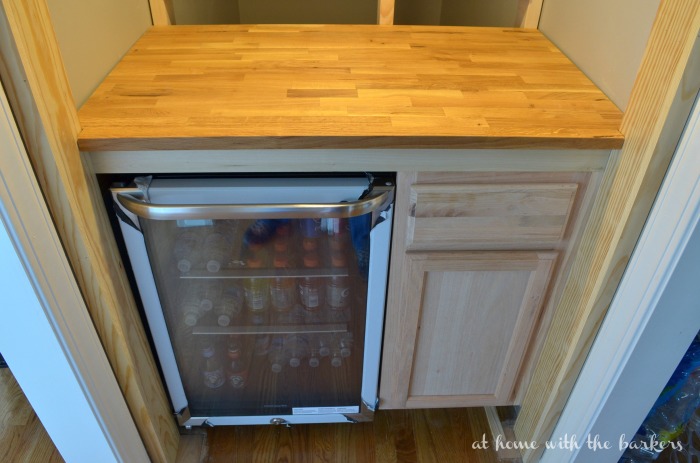 To build in this space we bought a stock kitchen cabinet from Home Depot. I knew I wanted to paint it black and Carbon is the perfect shade of black.
Before you paint I would do a quick sand over the wood because it does come a little rough. Then wipe is down with a damp cloth before you get started.
You can see that we cut a piece to nail to the bottom of the cabinet as a foot kick. I painted it carbon as well. This paint can be waxed but I have come to really like using the Soft Touch Varnish. It is a great finish and protects the paint VERY well. I have also just finished painting my kitchen cabinets with this paint and will have the full reveal on the blog on Thursday.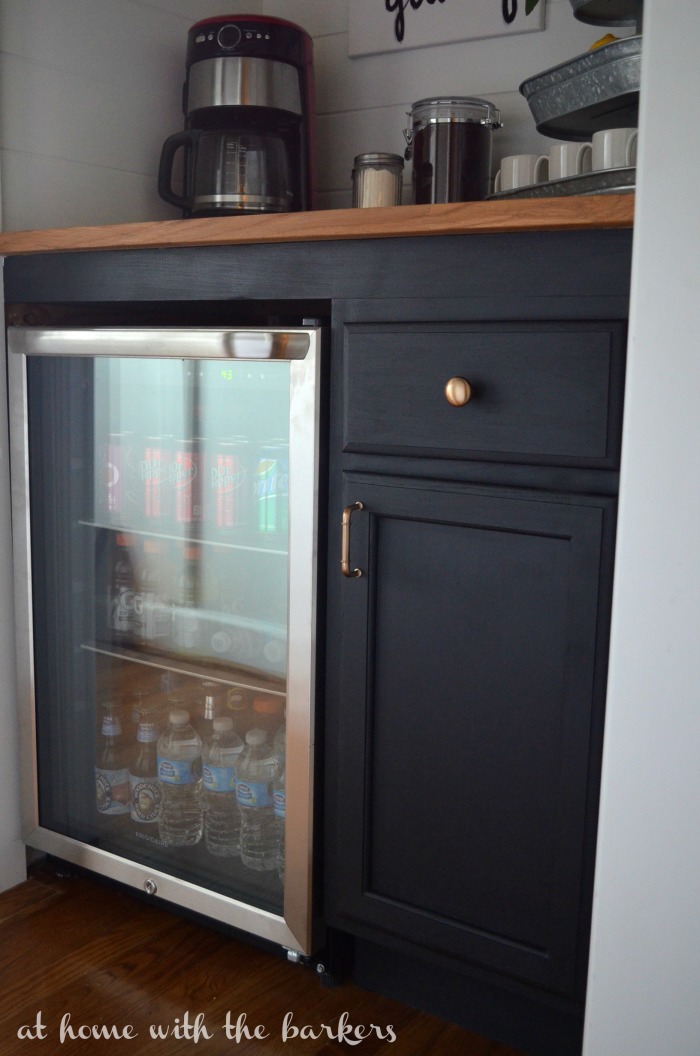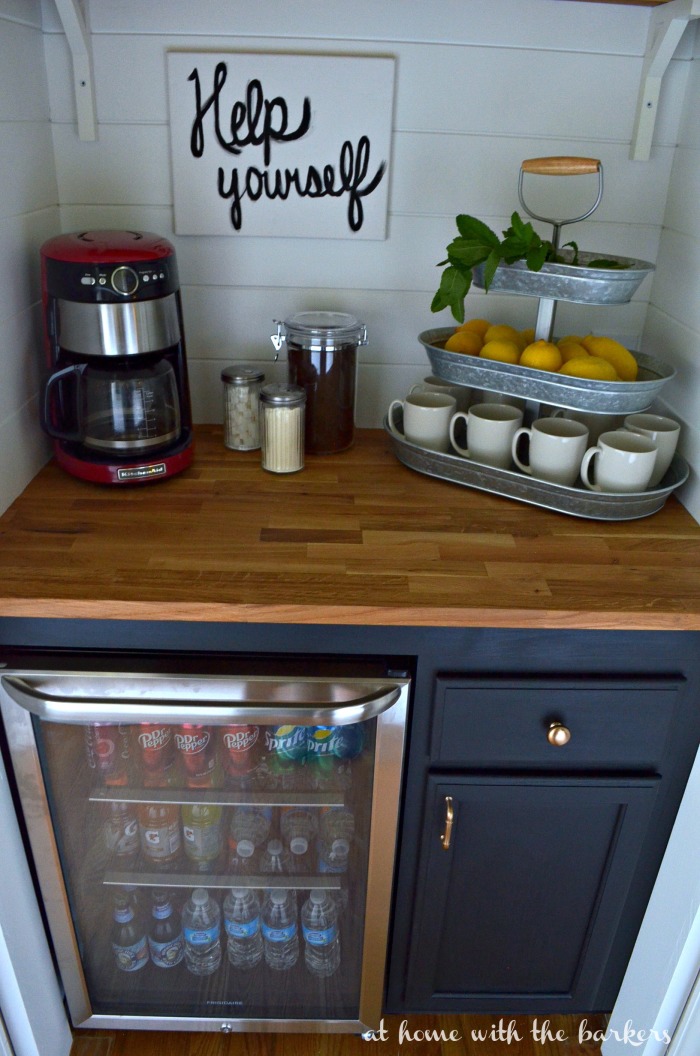 Now I must go finish getting my kitchen completed.
**How to build the beverage bar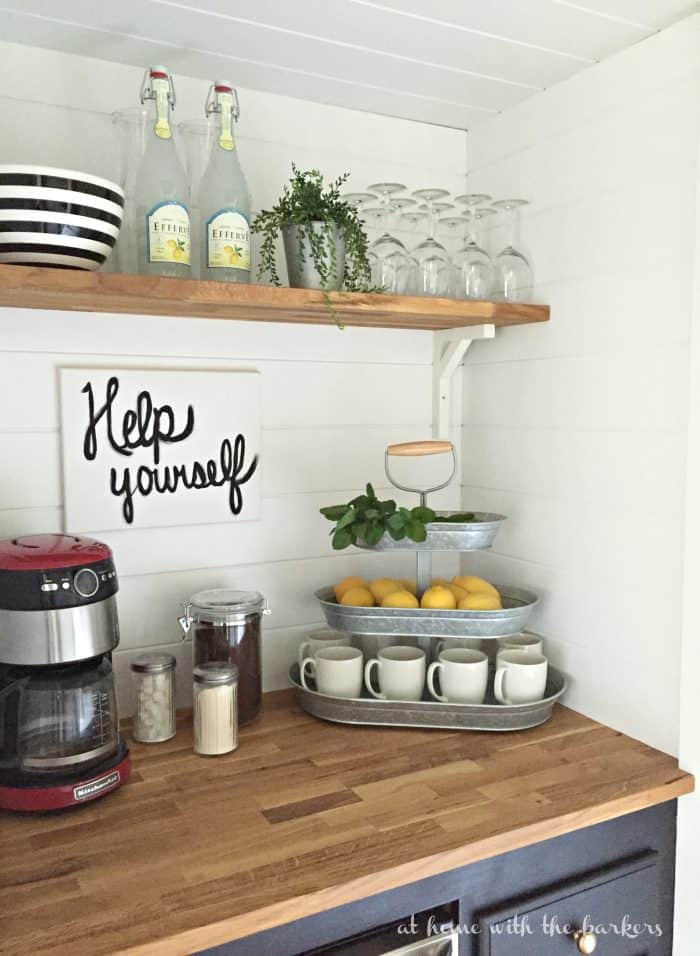 OTHER CHALKY FINISH PROJECTS I'VE DONE: