DIY Seashell Jewelry Dish
I've had so many BIG projects the past few months with the master bedroom makeover, beverage bar build and the kitchen makeover I'm excited to be posting about a smaller craft project today.
My friend Kathy from Petticoat Junktion asked if I'd like to join in on a seashell project and I happily said yes. I knew right away I wanted to make a DIY Seashell Jewelry Dish…I've had the thought since last summer when I was collecting shells at the beach. The 3 days seashell project tour starts today. I will link all of the bloggers joining and will update the post as the links get published.
Something that I have done since I was a little girl. I'm a shell collector. There is something very fascinating to me about how nature works and the thought of where the seashell was before I picked it up is so interesting.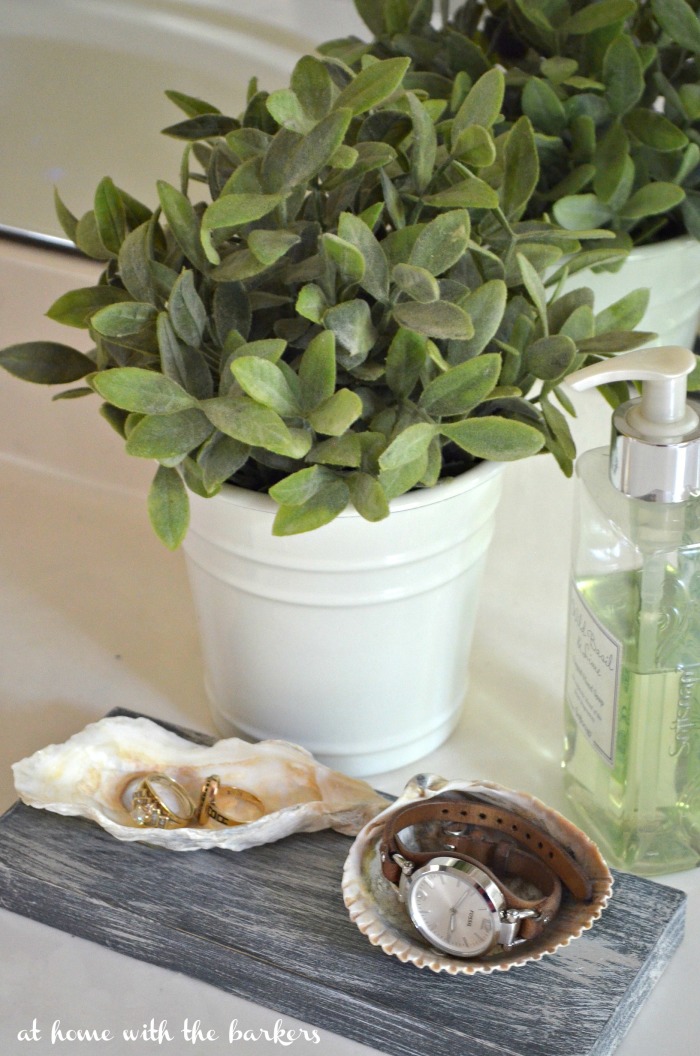 Now the details of the DIY Seashell Jewelry Dish I made for my bathroom.
I always have scrap wood so I found a 1 x 4 piece of pine and cut it to the length I needed. I think it's about 8 inches. Next I used my Chalky finish paint to give it a faux driftwood look. I started with the color relic, a really dark gray. After it had dried I used the dry brush technique on it with two lighter colors primitive and lace. One is a creamy gray, the other a creamy white.
Dry brush is one of my favorite paint techniques. I used here on my grain sack inspired bench makeover as well.
After all of the paint was dry I used hot glue to add the shells I had chosen. I made sure to pick shells that had a deep center. I wanted to be able to lay my rings and watch in them when I wash my hands or clean.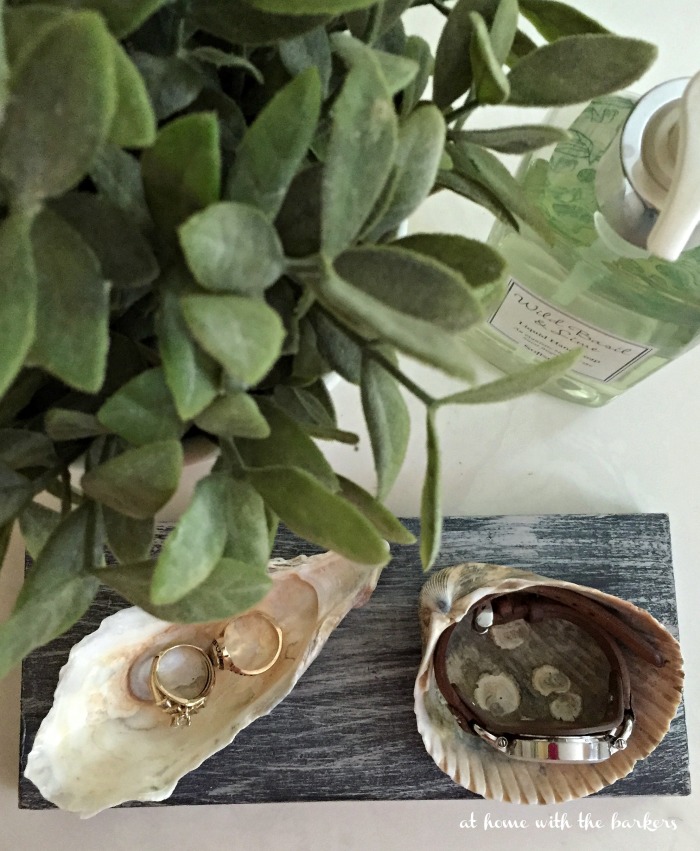 It turned out better than I had envisioned.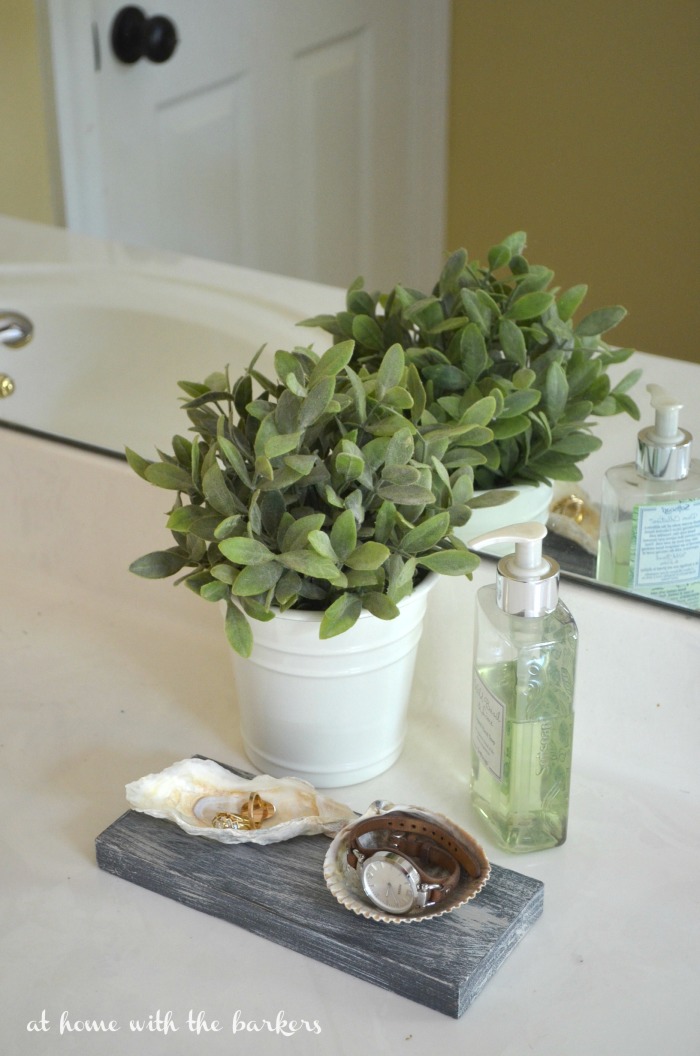 I placed it in my most used bathroom by our main living spaces. It will be a nice touch for summer decor as well. If you are a shell collector too be sure to grab some with those deep centers to make this project. My Seashell angel ornaments have always been a fun project to make with my sister and kids. You will want to collect different type shells for this one.
To save this project to your Pinterest board, click the pin it button on the below photo! Then check out what my friends have done to inspire ever more seashell projects.
Monday:
Tuesday:
Confessions Of A Serial D0-it-Yourselfer
Wednesday: