One Room Challenge Family Room Week 5
This weeks update is going to be pretty much like all of the rest, a little of this and a little of that. I have been really pleased with how things have went this time around and I have not felt any stress at all. Then I realized at 5:00 today (Wednesday) I need to write my One Room Challenge Family Room Week 5 post so it can go live by midnight tonight! Say what?!
Thank goodness I had a reserve of my yummy taco soup in the freezer. Now I can write this post and still feed my family! Perfect meal for blogging while hubby and I watch the world series.
If this is your fist time visiting us here at the Barker house, WELCOME! Be sure to catch up on all of the progress of our family room makeover for this go round of the ORC.
In our previous room makeovers there were lots of projects that included Ray's help. I decided this time to make sure there wasn't anything I couldn't do alone. In the shed makeover he built a porch, build the benches and the serving counter. The kitchen makeover included the really tall wood plank wall.
This time all of the projects were on me. This week I hung the easy sew curtain panels I made. Basic rod pocket panels. Sewing my own panels allows me to keep the budget low.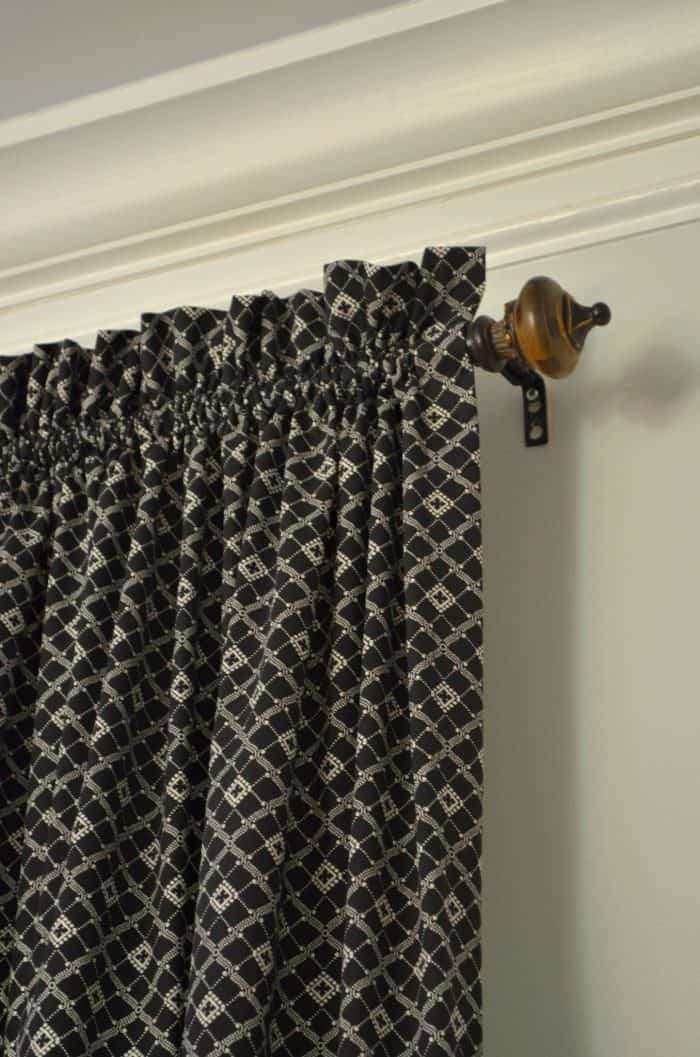 It is my goal with this room to keep the budget as low as possible to show you how much change is possible when you don't have a lot of money to spend. As you can see from the list below, there is lots of DIY projects.
One Room Challenge Family Room Plans:
Paint Mantel (possibly)
New Rug (that came in today, see my Instagram video HERE)
Restain/Paint end table
New coffee table (decided to redo a bench I already owned)
Sofa pillows
Reupholster chair and ottoman (bought new chair)
Window Treatments
New Lamp
Ceiling Fan Update
Build Shelves
Accessories and Styling
I can't believe this has went so fast! Next week is reveal week. I will include a cost breakdown and a source list.
Week 6 REVEAL: Affordable Friendly Family Room Makeover.