Are you all decorated or do you have any last minute decorating to do for the Holidays? Then head out and pick up a pack of plastic ornaments. You can make something fun and festive in no time at all! I found these plastic ornaments at Walmart. This pack came with 10 ornaments and cost $8. You only need a few other supplies to make this grouping.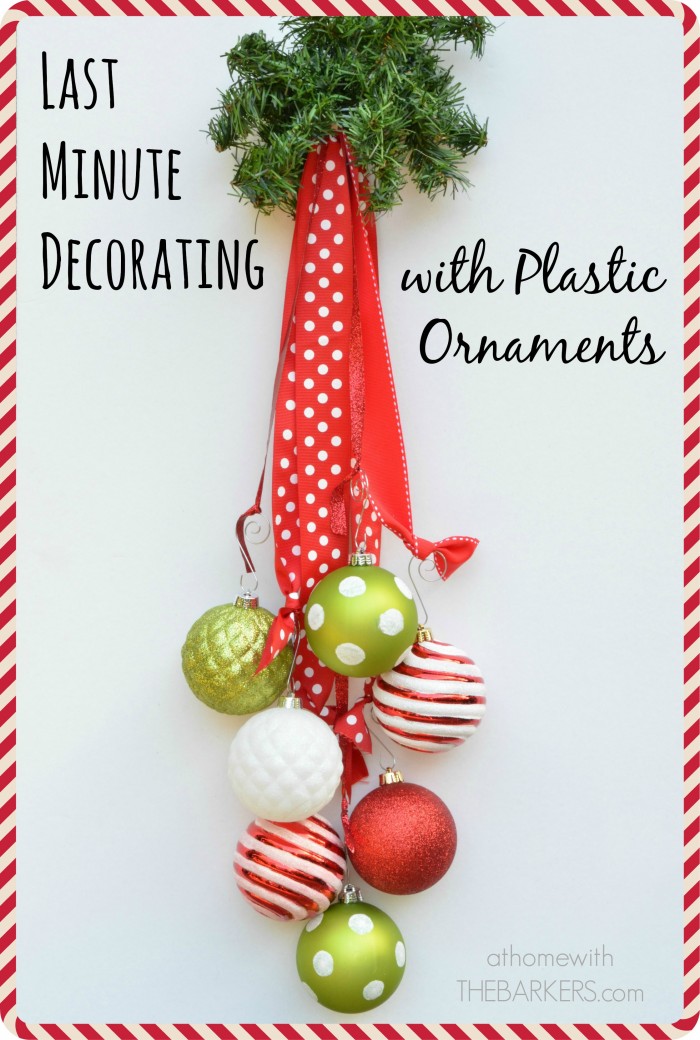 Supplies:
Plastic ornaments
Ornament Hooks
Ribbon
Cut a strip of ribbon for each ornament you plan to use, for this project I used 7. Cut them to different lengths depending on how long you need your ornament to hang. Tie a piece of cut ribbon to the ornament hook. A simple knot will do it. Next add a decorative hook to each of the ornament.
Gather all of the ribbons in one hand allowing the ornaments to dangle. You will want your ornaments to hang in a staggered fashion. Now that you have all of the ornaments to the length you need, you can use a stapler to secure the ribbons together.
Now you are ready to hang your last minute decorations.
There are so many places you can hand this. On a door in place of a wreath, on a fireplace screen, from a chandelier or on the end of the stair railings.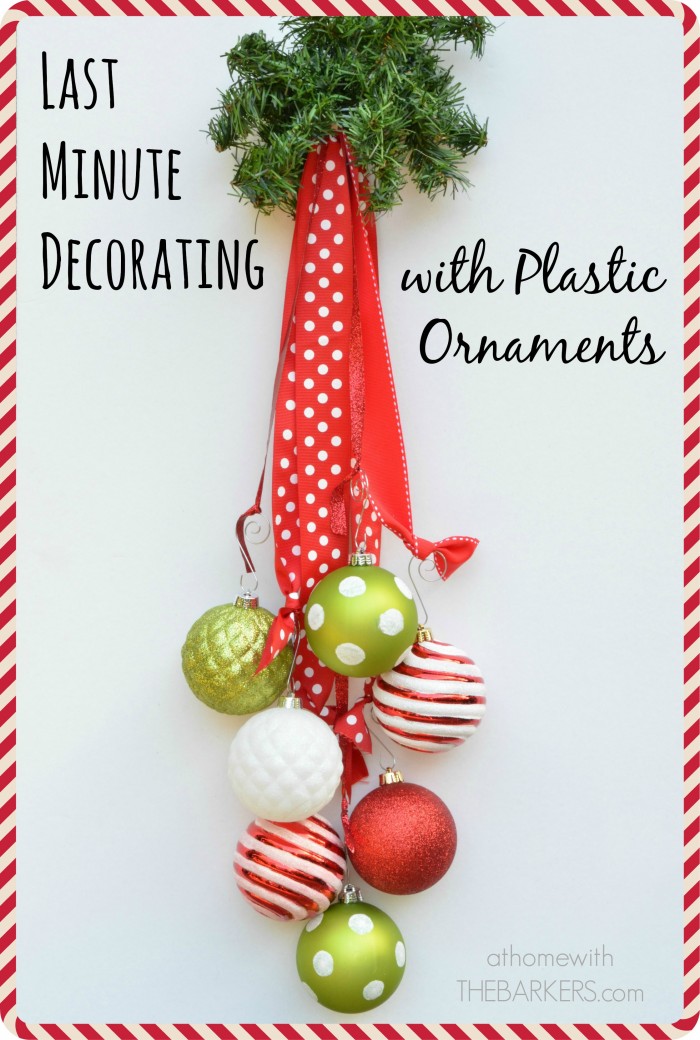 I hope you are all ready for Christmas. If you are not don't stress!! As you can see from this project, there are very simple ways to make festive decorations that don't cost much money or time. Remember, it is not about how beautiful things are, it's about the love of the people around you. Enjoy your family and friends! Beautiful decorating is just a bonus.
AND more Christmas Decorating Ideas!