Holiday Decorating for teen girls
Holiday Decorating for teen girls
This can be hard or easy…I choose easy! How do I do this you ask??
Well, I stay out of the way and let my teen daughter do all of her own decorating. I take the pictures and show you all about it! She does enjoy my help but I always go with her direction for the look of the year.
The year we did a red and white theme was one of my favorites.
All of the decorations we already had except for a few items we picked up from Target in the $1 section. The little blue tabletop tree above and the Christmas Countdown Chalk board were a couple of those items. Look how cute the chalk board is added to the gallery wall.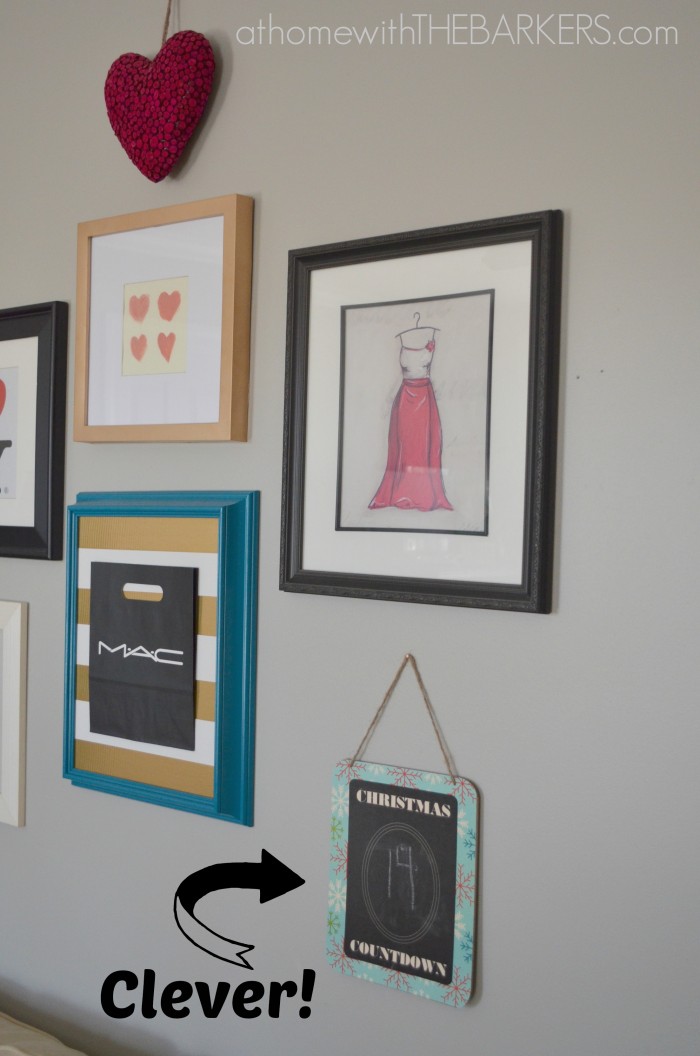 My kids have had Christmas trees in their bedrooms since they were little. Every year we buy them new ornaments and of course they always pick something they are interested in that particular year.
Like the High School Musical Locker Ornament from back when Zak Efron was a boy not a man and the Hannah Montana guitar ornament from when Miley Cirus was cute not crazy!
They all hold memories…
Special memories like these little snow girls that have my sweet girls name.
The tote bag with the gold heart is a DIY my daughter painted, again, all on her own!
She did a great job mixing the red, pink and touch of aqua. It's very festive!
It's not always easy to give over decorating control but seeing how happy my girl was with her room made it so worth it!
If you like decorating for teens girls you may like to see some other projects from her room.
Enjoy!