OK, so I've mentioned many times in the past month how much I have Spring Fever! If you follow me on any of my social media pages (which you absolutely should if you don't already!) you have probably seen evidence of my spring fever decorating! This week, mother nature has brought me some spring! It it suppose to be in the 70's all week and I could not be happier!
My sweet husband even brought me home these beautiful flowers and they have been gracing my kitchen table for over 2 weeks! Really, it's the little things that make my heart go pitter patter.
I worked on some fun spring projects in March and I wanted to put them all in one post in case you missed them.
My Front door got a new look with a Natural Spring Wreath.
I also made an Indoor Spring Wreath with some burlap and a cute ceramic bird.
Staining my Farmhouse Table top a darker shade has been on my to do list for a while!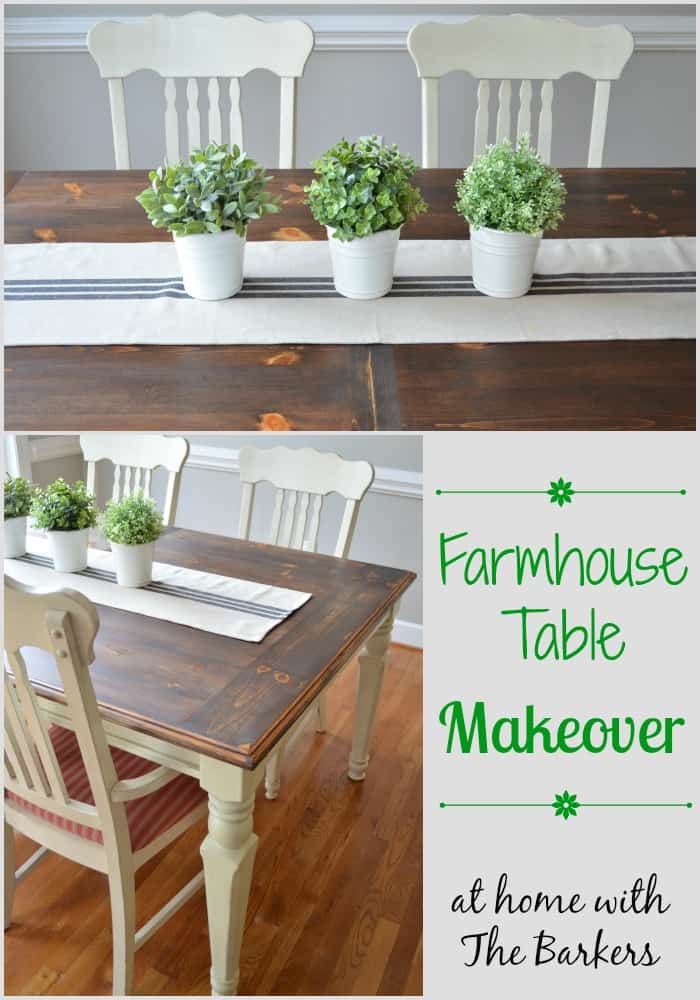 After the table was finished I decided it needed some fun Spring Decorating.
I also completed my Wood Plank Mantel Makeover just in time for some spring fun.
I do realize that Spring isn't all about fun decorating and DIY projects but Spring Cleaning is also important!
Now that the weather is nice we have some plans for working in our yard. I love being outside but I don't really have a green thumb. Although I love cutting the grass and tearing out weeds, I never know what flowers to plant when and where. I am trying to get better at this because I love flowers. We do have a huge outdoor paint project that I can definitely do and I'm looking forward to some woodworking projects!
How are you in the yard? I'd love some great advice for planting in the Upstate of South Caroline! So, leave your comments if you have any great links and ideas to share!