Show and Tell Saturday #3
Show and Tell Saturday #3 from Sonya of At Home with The Barkers. Random fun talks, things I bought, and interesting finds.
It's a good Saturday here at the Barker household. Our son, Dylan and his girlfriend Emily, are here for the weekend.
We are headed to Clemson for the football game.
As parents of adults it is always the best when we are all together.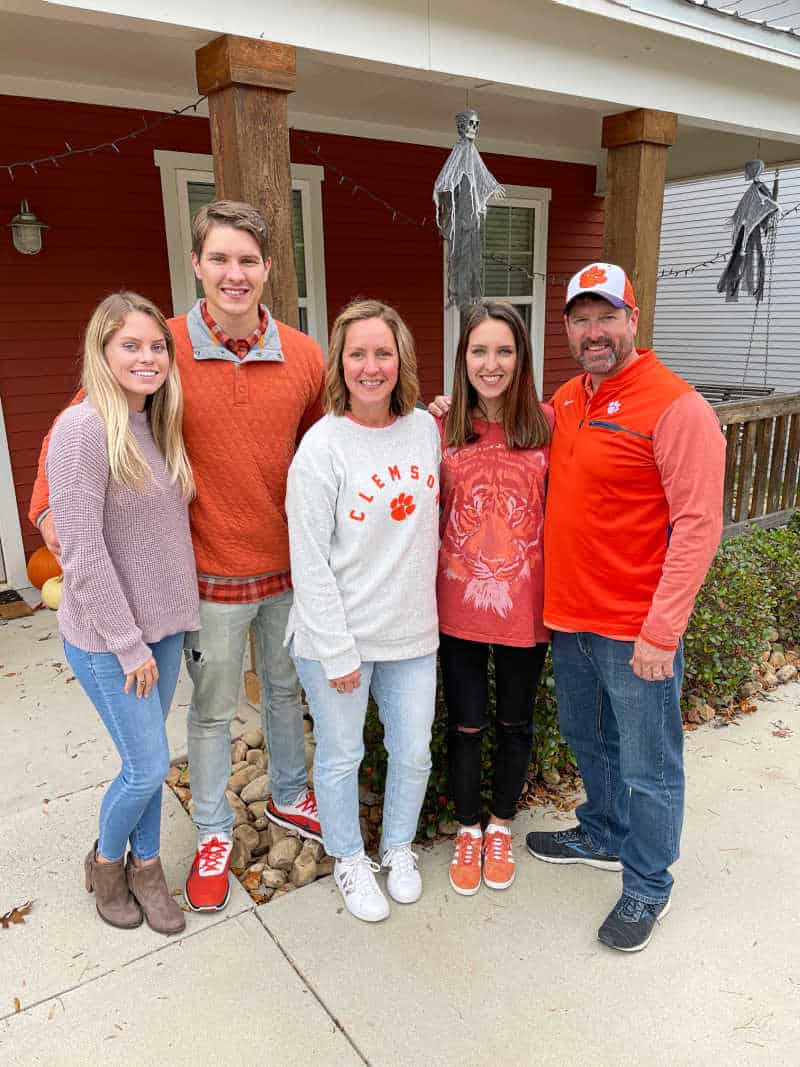 We are having chicken quesadillas, homemade salsa and guacamole for our tailgate.
I can't wait.
We will use our outdoor kitchen to cook them. Then place them in a warmer. Ready to go.
This post may contain affiliate links. See our disclosure for full details.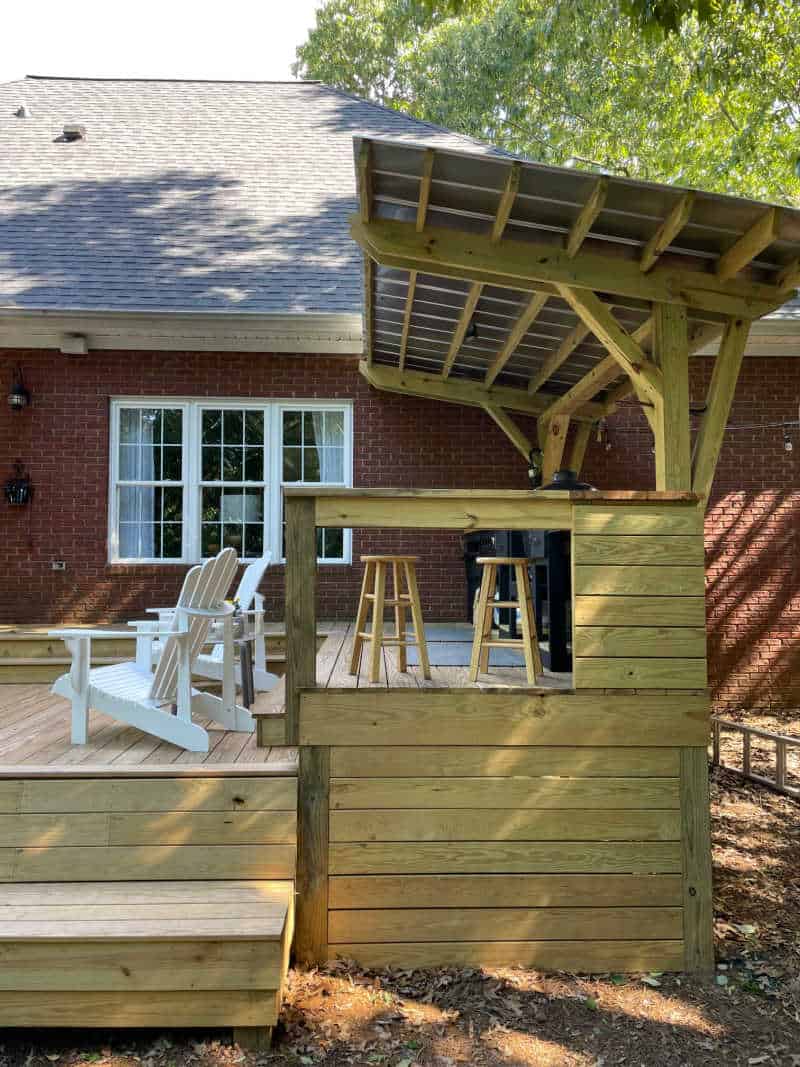 Home Decorating thoughts and plans
Yesterday I decided to create a nice sitting area in our master bedroom.
I pulled together extra pieces we had around the house. We had a leather recliner here but gave it to our son for his apartment.
Creating the space with what we have gives me a good idea of what to look for when it is time to shop.
As I was making the bed I got to thinking about how I wish this room had a different look. I have wonderful dreams for it.
Do you make your bed daily? It is a must from me.
Anyway, I still like to keep our room neat and tidy even if the decor doesn't look like I want. I created a fun video reel for my instagram showing the process.
Don't get me wrong, most of the changes I am thinking would be fixed with paint and new bedding.
Speaking of paint projects, I am definitely planning to paint the stone on our fireplace. Just trying to decide on the color shade.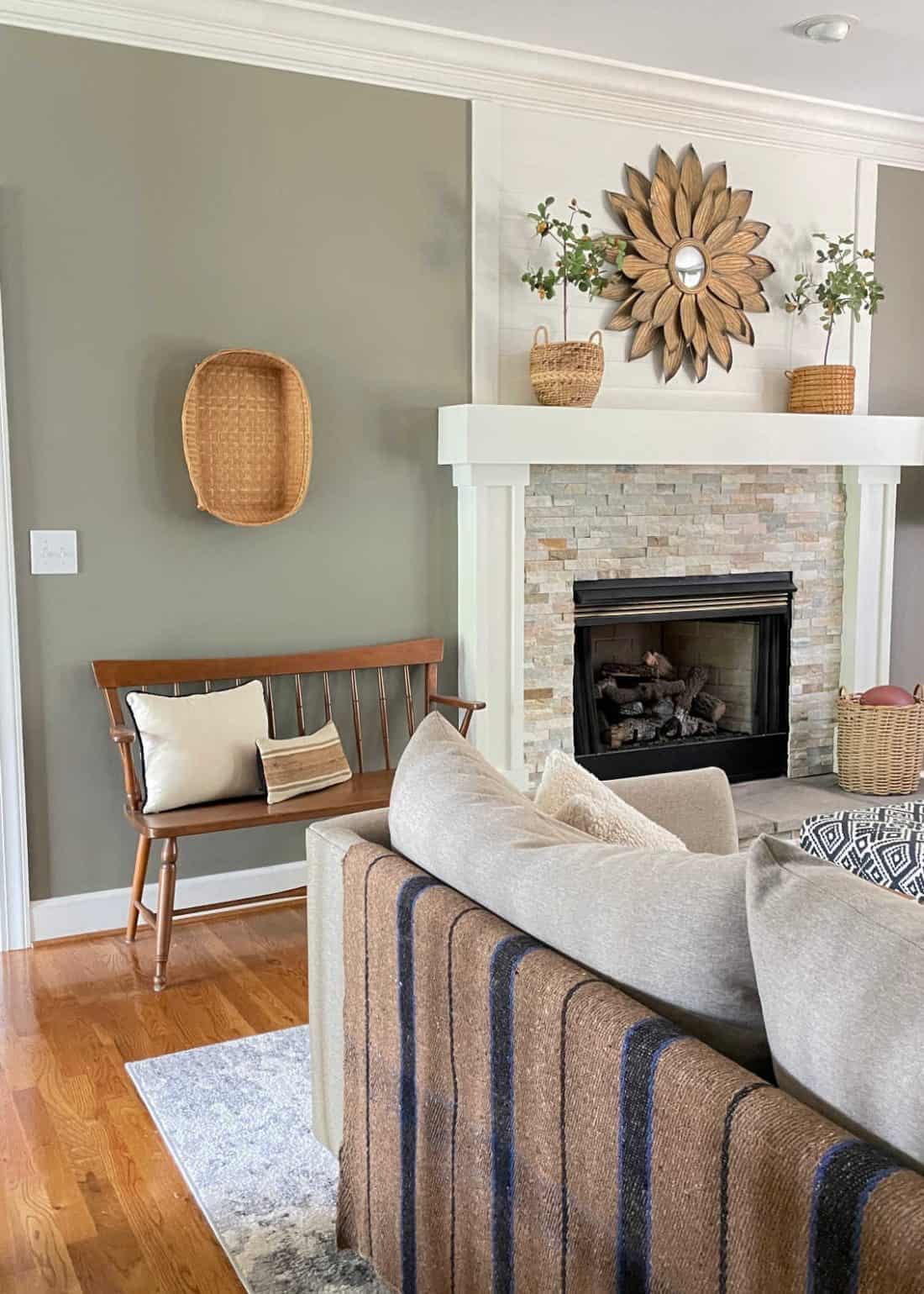 Painting is the one DIY skill I think everyone can learn.
There are a few spaces I want to paint and I'd love to get that done before it's time to decorate for the holidays.
Do you have any home projects you are hoping to do before the holiday season?
Deals you need to know about
What I bought
Fall Inspiration and Ideas
OK friend, I hope you have a great weekend.