10 DIY Home Decorating Accessory Projects
10 DIY home decorating accessory projects you can do today. Projects you can makeover, build or sew with beginner skill level.
Looking for an easy DIY project you can today. I thought it would be fun to gather up 10 of my easy tutorials all in one place. Check out our before and after home decor projects for even more inspiration.
Here are many of the home accessory projects I have shared over the years. Below the list I will share a brief description and photo. You can use the table of contents below to navigate directly to any specific project.
Click on the links above or on the title below to check out the project you would like to learn more about.
I want to give a shout out to the key organizer I built. Once we had 4 drivers in our house it was a life saver.
Seriously, how does one home have so many keys?
This post will show you how to paint a white porcelain vase to look like vintage pottery. Paint is always my go to when I what a quick makeover for our home.
Remember those 80's and 90's style lamps? Well, they are trending big time. Paint your own pottery lamps from the thrift store.
Many times you can even find a set. See just how these look a lot like the high end Pottery Barn ones.
You can use this tutorial to make any size sign you'd like. Real vintage sign are so expensive. This is much more affordable option.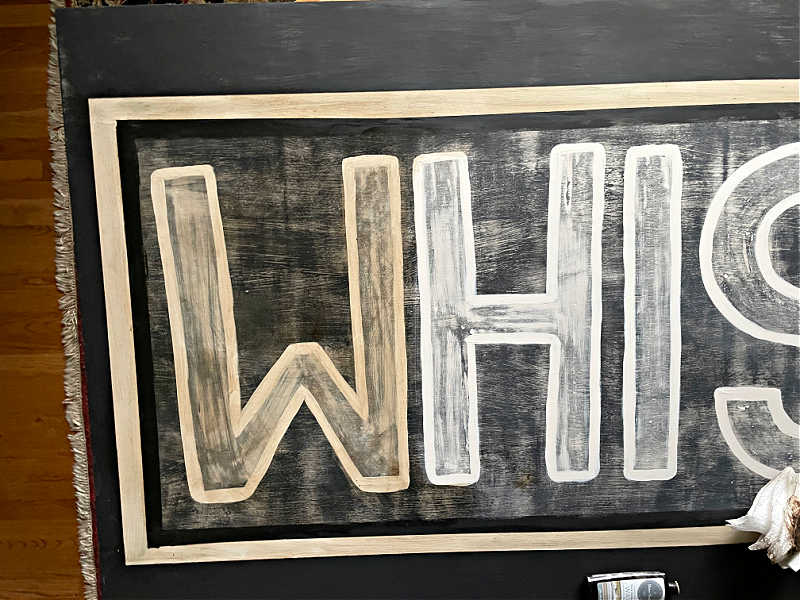 Simple painting technique to make a new terra cotta pot look like it's been around a while.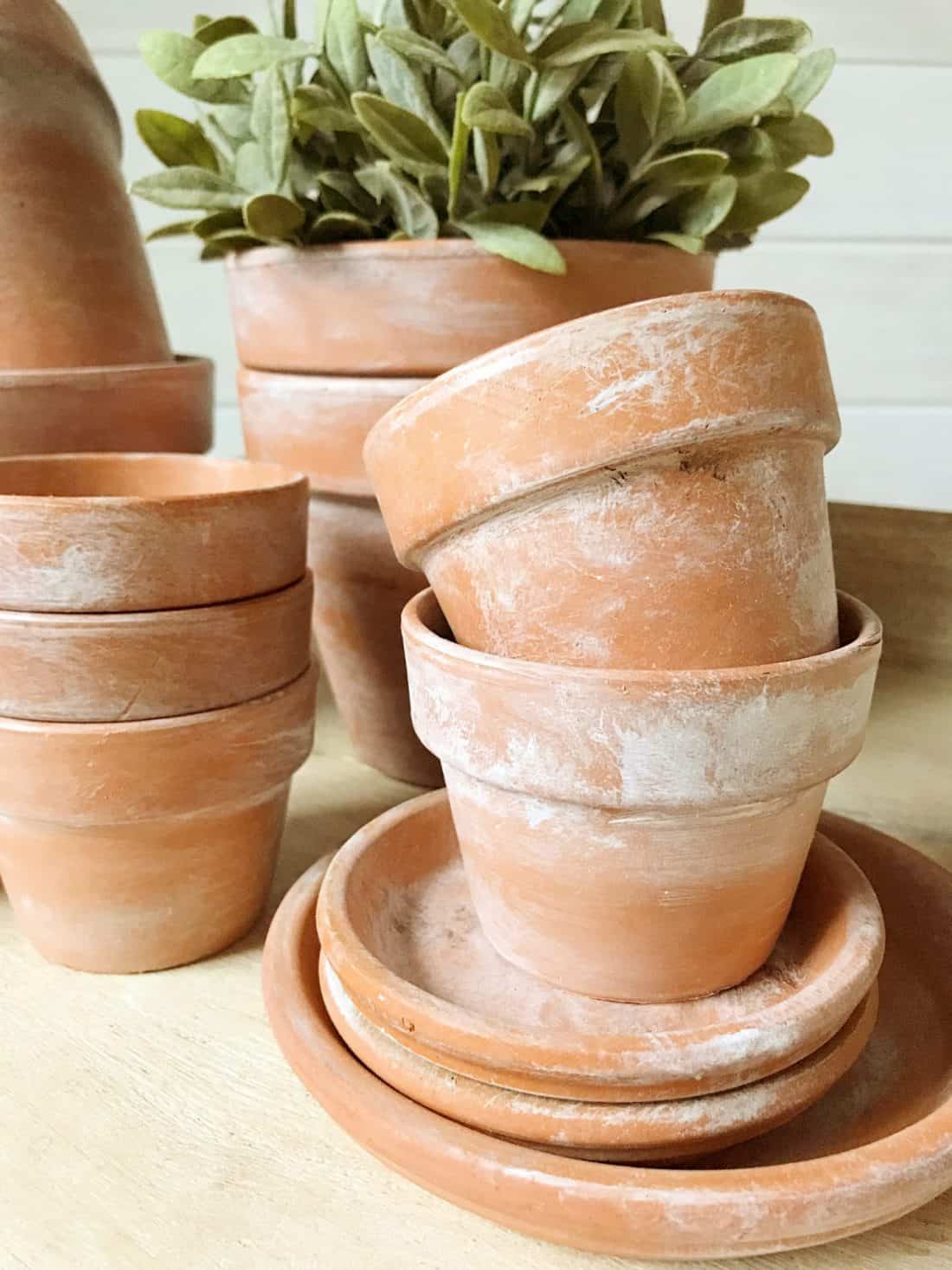 This post will show you how I painted these terra cotta pots in order to have a consistent paint finish.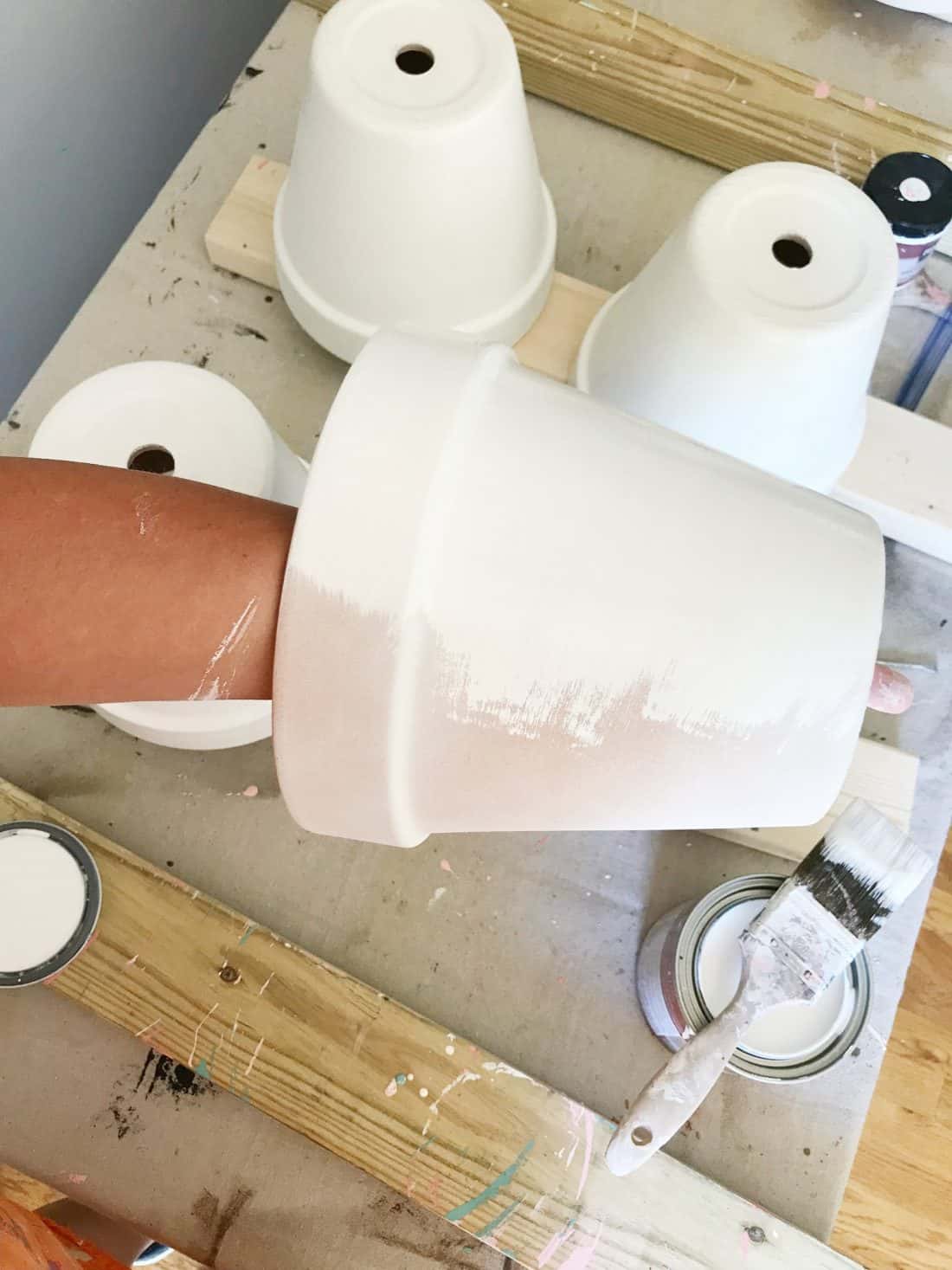 This is probably the one project you don't think you need until you do it.
When I say it helped us to no longer look for keys, it did!! Even teenagers always used it. It's the size that makes all of the difference.
Oh and the photo below gives away one of my little DIY hacks.
Knowing how to sew a simple curtain panel is an affordable way to take a room to the next level.
Fabric adds dimension to a room. The panels I made in this post have been used in 3 rooms of our home now.
I like being resourceful!
This flower box build was super easy and the best part, I use it for way more than flowers!
Such a handy project for beginners.
You can make art out of anything. When a friend gave me these huge coffee sacks I knew I would use them as a statement.
Out dated art is one of the easiest things to find at the thrift store.
Check out how to give it a new look with paper and paint.
I hope these 10 DIY Home Decorating Accessory Projects have given you some creative ideas to make something for you home.